ATTENTION!!! We've moved this page and prayer chart to my husbands ministry website.
My husband is doing a LIVE PRAYER VLOG every week on our TRULYMAJESTIC Youtube Channel. Come and join us! The plan is to pray a couple of times a week all together!
.
.
.
.
.
The following prayer chart isn't updated. Please visit the ministry page mentioned above to see the most current version of the prayer chart.
Urgent Call To Prayer
"If my people, which are called by my name, shall humble themselves, and pray, and seek my face, and turn from their wicked ways; then will I hear from heaven, and will forgive their sin, and will heal their land." 2 Chronicles 7:14
Before committing to anything on this page, please kindly read all the information, this is not for the faint hearted!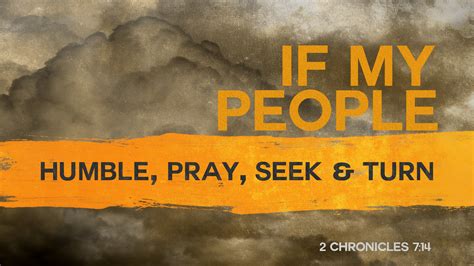 .
The Prophetic Dream That This Page Was Born From.
Please scroll to the bottom of the page to read the dream God gave me at night while I slept on August 19th, 2021 and the things He put on my heart to do through that dream.
I am a nobody, I'm just a house wife with a little craft blog. Why God chose to give me this mandate I do not know, as I've never organized anything like this, and have at present no church connections. Jesus is my life, my Saviour, my King and my Friend my life belongs to Him.
All glory goes to HIM for any success with this project because I am nothing, but I can do all things through Christ who gives me strength!
.
How this prayer page works
I've put below a chart of 24 hours in 1 hour blocks. Please leave a comment or email me ( [email protected] ) with the 1 hour block of time you'd like to pray daily, and I'll add you to that block. If you only want to commit to 30 minutes, that's still wonderful just let me know.
.
I'm asking each person to pray warfare prayers and do battle in heavenly realms, for 1 hour every day at the time you choose, until February 20th, 2022 (please see the dream at the bottom of the page for the reason why I've chosen that date).
It's never too late to join this prayer chain, we need as many prayer warriors and intercessors as possible.
.
Changes to your prayer plans
There is no pressure, if you're unable to continue praying for that time please simply let me know and I'll remove you from the block.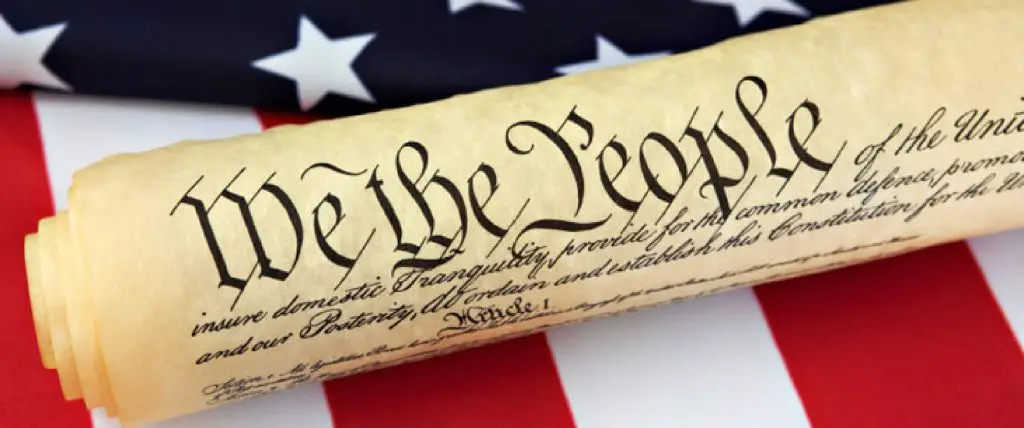 The Prayer Chart
The chart is in UTC (London Time) so please make sure you calculate the time difference for where you are.
Anytime of the Day or Night on a daily basis (FLEXIBLE SCHEDULE)
Steve Burkhart, Sam, Angel, Stacy, Joe, Sandra, Theresa, Lori, Lois, Julie, Chris, Kimberly, Renee, Victoria, Anoushka, Katarina, Christina (30 mins), Jackie (30 mins), Dean, Bonnie, Karen, Michelle, Melanie, Joe and Sione
.
Set Hours Chart
00:00 – 01:00 (midnight – 1 AM UTC)
Angela, Susan, Judy, Faith, Kenny, (Don and Kathleen 30 mins), Ronnie 30 mins, Deborah
01:00 – 02:00 (1AM – 2AM UTC)
MUGOSA MARY (1:00 – 1:30 AM)
02:00 – 03:00 (2AM – 3AM UTC)
Audrey, Candice, Kathy, AnnMarie,
03:00 – 04:00 (3AM – 4AM UTC)
Sherry, Kathleen, Carol,
04:00 – 05:00 (4AM – 5AM UTC)
Keisha Sanders, Rachel, "A Small Voice," Debbie,
05:00 – 06:00 (5AM – 6AM UTC)
Shandra,
06:00 – 07:00 (6AM – 7AM UTC)
Darrell, Renee Marie, Jeanie, Dane, Marge
07:00 – 08:00 (7AM – 8AM UTC)
Jewels , James
08:00 – 09:00 (8AM – 9AM UTC)
Angela, Lynn, Joy (30 mins), Kathy
09:00 – 10:00 (9AM – 10AM UTC)
Barb (9:00 – 9:30), Jennifer, Anita, Janis,
10:00 – 11:00 (10AM – 11AM UTC)
Brent, Amber, Katherine, Marsha
11:00 – 12:00 (11AM – 12PM UTC)
Vi, Shirley, Doris, Kimberly, Darlene
12:00 – 13:00 (12PM – 1PM UTC)
Doug Boals, Erika, Nancy, Frank and Judith, Michael and wife (30 mins),
13:00 – 14:00 (1PM – 2PM UTC)
Marylee, Bethel (1:30pm to 2:30 pm), Jamen, Debbie,
14:00 – 15:00 (2PM – 3PM UTC)
Jennifer, Willow (30 Mins), Rita, Rhonda, Courtney (30 mins), Portia
15:00 – 16:00 (3PM – 4PM UTC)
Kim, Colleen, Kathleen, Angie
16:00 – 17:00 (4PM – 5PM UTC)
Lynn
17:00 – 18:00 (5PM – 6PM UTC)
Maria, Caleb, Susan, Christy & Bill, Katz
18:00 – 19:00 (6PM – 7PM UTC)
19:00 – 20:00 (7PM – 8PM UTC)
Renee, MICHELLE (19:30 to 20:30),
20:00 – 21:00 (8PM – 9PM UTC)
21:00 – 22:00 (9PM – 10PM UTC)
Joanne, Jan
22:00 – 23:00 (10PM – 11PM UTC)
Sherri, Kathrine, Janice,
23:00 – 00:00 (11PM – 12AM UTC)
Sandra, Casey
What We're Praying For
Forgive our sins and heal our land for the mass bloodshed we've committed (abortion and other crimes).
Publicly expose evil people in high places and bring them to swift Godly justice.
Return the real President of the USA to his place in office.
Pull down demonic strongholds so the light of God can flood into every area of Government, Education, Arts and Entertainment, Family, Media, Religion and Economy
Follow the Holy Spirit as you pray, go where He leads, I have a feeling this prayer project is going to turn into a cry to God not only for OUR nation, but for the nations of the world!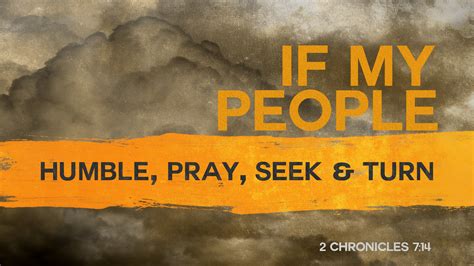 Important Prayer Guidelines
Pray for forgiveness of your sins and confess anything you have on your heart (it's imperative that you come to God with a clean and humble heart for your prayers to be effective), repent for the sins of your family, repent for the sins of your county, repent for the sins of the country. Stand in the gap (Ezekiel 22:30) so Gods judgment will be softened or delayed against our land. Repent for anything God brings to your mind, we're up to our eyeballs in sin right now. The clean up has to begin with the church repenting.
Pray for protection for yourself and your family (as soon as you start doing warfare prayers Satan know, and often tries to cause massive disruptions to stop your prayers. Go into this with the armour of God on as said in Ephesians 6:10-20
Worship God for who He is, and pray where the Holy Spirit leads you.
.
.
My 2 Prophetic Dreams
First I (Stacy) need to back up before I share these. In September 2020 God laid it heavily on my heart to pray for President Trump and his Administration. I continued praying until February 2021 when it was obvious that the election cheating was standing firm and there was a phony president in office.
Totally disheartened I stopped praying for President Trump and asked God what He wanted me to pray for now. I didn't get any answer straight away but had this dream that night.
1st Prophetic Dream
I saw president Trump in a dark room with a handful of other official people that were 100% loyal to the country. They were preparing official documents with such sincerity and confidence that it moved me.
I notice a computer with the presidents inbox open on it and there were thousands upon thousands of unanswered emails. All emails had been put on hold while the paperwork preparation continued, then in my spirit I was told that the paperwork task would be completed within 1 year, and THEN he would be able to again return to his regular presidential duties and the emails would be taken care of. END OF DREAM
This dream was a crystal clear sign that God wanted me to continue to pray for President Trump as President and not waiver or be moved to pray otherwise even though what I had dreamed seemed impossible. So I obeyed and have been praying for the real president and those loyal to our country and truth since February 2021 until I had another dream recently.
.
.
2nd Prophetic Dream
I dreamed that our family was invited to an estate here in the UK near where we live. We did not know who invited us, but we were going. 
We arrived in the afternoon and it was empty, as we were wandering around looking at the house and finding out where our room was, a skateboarder guy came in.  He had on a very bold red multi colored shirt and the skateboard he carried was strange, long and had 7 wheels.  4 wheels lining one side of the skateboard and 3 lined up the other side all evenly spread out.  I thought this was strange and wandered if it was to do special sorts of tricks with.  The skateboarder had tatooes and looked like a rough street person but was was polite to us, he didn't say much and went about his business in the house which he seemed to know and be quite comfortable in. 
Then hours later the rest of the family the estate belonged to started to arrive.  Donald Trump and his daughter Ivanka got out of a car and Trump was reaching into the back seat from the side door carefully taking out a baby carrier seat with a newborn baby in it which he gently handed to Ivanka.  He looked tired and has he walked to the house I noticed he was so weary looking like he had the weight of the world on his shoulders and also looking like he hadn't slept in weeks. 
There were probably around 40 people there, all family or close friends of the Trumps.  As we lined up to get food which was being served buffet style Trump and Ivanka went out of their way to greet us and make us feel at home.  Finally it was getting late and we went to bed in our room.  Our children were there with us the whole time although I never saw them but I knew we were there as a whole family. 
As I slept that night I had a dream, this is what I dreamed in the dream "I saw my parent house and property (which is in the USA where they live).  It had piles of dirt here and there, dug up everywhere on their 15 acres, and next to each pile of dirt was a piece of something the ones that had done the digging found. 
Some piles had pieces of broken ceramic plates, some broken cup pieces.  There were pieces of all sorts of things, but next to each pile was a broken piece of whatever had been found there and a sign.  Each sign had a huge letter on it.  The signs went from A, all the way up to F.  There were more signs because there were tons of piles but I couldn't see them all.  I just saw up to the F sign.
  There were also 2 trays of fruit one tray with strange red oval fruit the size of cherry tomatoes but they were called cherries in my dream although I've never seen oval cherries, and the tray held purple round fruit that was also small as a cherry tomato.  Someone had tried to destroy both of these tray of fruit, and lots of the fruit were crushed, but the majority were in tact" 
When I woke up in the morning on that estate with our children I was pondering the dream, then the meaning of the whole thing was just instantly given to me.  Here is the interpretation that I was given "The broken pieces of pottery are pieces of information, some of the pieces of information were very old and had been buried for up to 100 years, the people that were digging were truth seekers and were putting together an official case with these bits of information. 
Each sign was an exhibit of evidence for the case, but the fresh fruit was evidence of something that was newly ripened and those that were going to be caught red handed were desperately trying to destroy it but because it was all out in the open they couldn't destroy it without being seen so they were trying desperately to do what they could while staying out of sight." 
Suddenly the scene changed and it was time to eat, everyone was seated at tables I was seated opposite Trump and in a quiet part of the room.  Immediately I said "May I ask you something?"  He nodded and smiled and I told him that I'd heard a rumor and didn't know if it was true or not but I'd like to find out. 
I hesitated because the rumor was so crazy I was going to be totally embarrassed if it wasn't true, even just asking.  He saw my hesitation and said that the amount of rumors and fake news had recently skyrocketed worse then any other time in history.  I asked (sorry I'm not going to say what I said in my dream because at this point it is just a rumor).  He said yes it was true. I immediately asked if there was anything I could do to help the country. 
What he said took me by surprise.  He said "The church needs to pray like never before."  I said immediately "You don't have to say another word, consider it done!" I immediately had a plan in my head even as I was saying the words "Consider it done" to have people from all over the world covering the nation of America and the true president with the blood of Jesus and pull down the strongholds of Satan and it felt so urgent that I had fire in my heart to do it.  I would make 24 hour chart and ask people to pray for 1 hour a day… in the middle of thinking out my plan I suddenly work up from my dream. 
END OF DREAM
I woke up from the whole thing equally shocked because, WHO AM I to tell president Trump "Consider it done" when I'm not even connected with a church, when I don't even have praying Christian friends I can share my own troubles with, I'm a nobody.  But I feel like somehow God has given me a mandate. 
So I prayed and told God that I'll do it, if this is from Him, then He'll open the doors for this prayer project to succeed.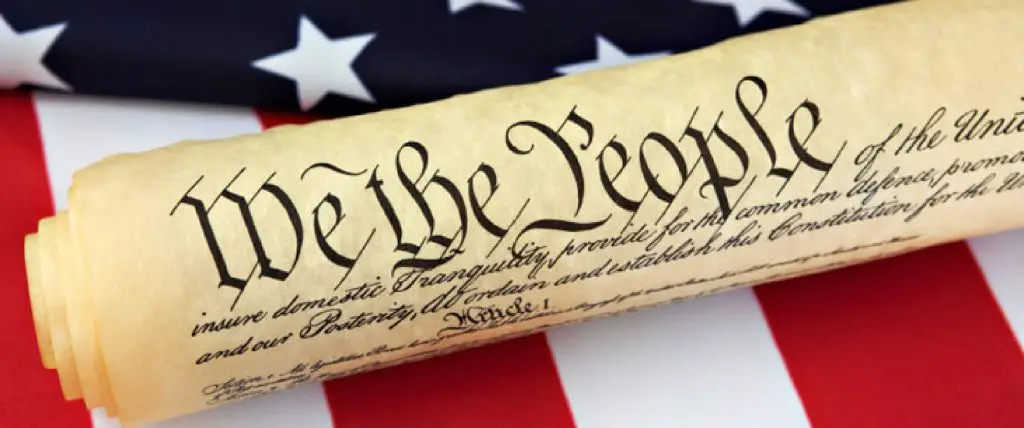 Share Your Revelations, Dreams, and Wisdom
During your prayer time if you get any revelations or wisdom from the Lord please share it with us in the comments.
I want this to be as interactive as possible so we can all encourage each other on the journey and through the BIG EVENTS we're going to pray into being as we follow God as our Commander in Chief.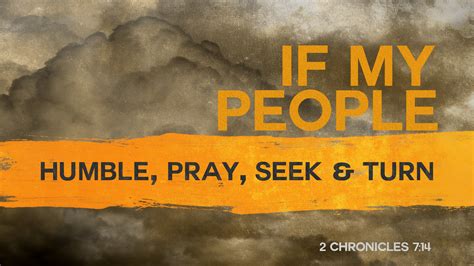 Warfare Scriptures (Resource)
Jeremiah 30:23  Behold, the whirlwind of the Lord goeth forth with fury, a continuing whirlwind: it shall fall with pain upon the head of the wicked.
Job 11:20 But the eyes of the wicked shall fail, and they shall not escape, and their hope shall be as the giving up of the ghost.
Luke 4:18  The Spirit of the Lord is upon me, because he hath anointed me to preach the gospel to the poor; he hath sent me to heal the brokenhearted, to preach deliverance to the captives, and recovering of sight to the blind, to set at liberty them that are bruised,
2 Corinthians 5:17 Therefore if any man be in Christ, he is a new creature: old things are passed away; behold, all things are become new.
1 Samuel 17:37  David said moreover, The Lord that delivered me out of the paw of the lion, and out of the paw of the bear, he will deliver me out of the hand of this Philistine. And Saul said unto David, Go, and the Lord be with thee.
2 Samuel 22:7 In my distress I called upon the Lord, and cried to my God: and he did hear my voice out of his temple, and my cry did enter into his ears.
Galatians 5:1 Stand fast therefore in the liberty wherewith Christ hath made us free, and be not entangled again with the yoke of bondage.
Psalm 27:1-2, The Lord is my light and my salvation; whom shall I fear? the Lord is the strength of my life; of whom shall I be afraid? When the wicked, even mine enemies and my foes, came upon me to eat up my flesh, they stumbled and fell.
Isaiah 54:17  No weapon that is formed against thee shall prosper; and every tongue that shall rise against thee in judgment thou shalt condemn. This is the heritage of the servants of the Lord, and their righteousness is of me, saith the Lord.
Psalm 18:44-45  As soon as they hear of me, they shall obey me: the strangers shall submit themselves unto me. The strangers shall fade away, and be afraid out of their close places.
Luke 10:19  Behold, I give unto you power to tread on serpents and scorpions, and over all the power of the enemy: and nothing shall by any means hurt you.
Revelation 12:11  And they overcame him by the blood of the Lamb, and by the word of their testimony; and they loved not their lives unto the death.
Ephesians 6:11-13  Put on the whole armour of God, that ye may be able to stand against the wiles of the devil. For we wrestle not against flesh and blood, but against principalities, against powers, against the rulers of the darkness of this world, against spiritual wickedness in high places. Wherefore take unto you the whole armour of God, that ye may be able to withstand in the evil day, and having done all, to stand.
Luke 10:19  Behold, I give unto you power to tread on serpents and scorpions, and over all the power of the enemy: and nothing shall by any means hurt you.