PRESS COVERAGE
Husband and wife design team Fred and Stacy Tavassoli are the creative founders of their Arm Knitting business Truly Majestic located in the heart of Cumbria England.  Everything they create is heavily nature and colour inspired, drawn from the surrounding beauty of the sea, woodlands and mountains of England.
Fred – Is a degree qualified engineering lecturer, and English gentleman, having taught in Lancaster University, Grimsby College, and worked in some of the worlds largest food manufacturing factories.  He's been nominated for "Best Lecturer," and has a fiery passion for teaching.  When he's not preparing mountains of mind boggling information he enjoys singing, dancing, BBQs, inventing things and most of all spending time with his family.  He is the technical brain behind his home run family business, chief renovator of his home which has undergone a massive overhaul in the past few years and inspiring poet.
Stacy – Works at home taking care of the growing family.  She loves cooking, gardening, and designing new types of handmade lights for their business.  She loves all things natural, eco-friendly and especially anything beautiful that has more than one use! Her love of nature comes out in new arm knitting projects regularly.
Press Inquiries?
You can contact us directly through this email stacy@trulymajestic.com or get in touch through Facebook.
FEATURED IN
Family Picture
(*Available for media purposes only)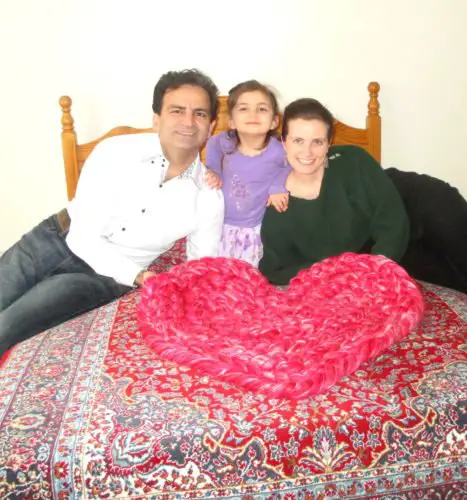 BUSINESS LOGO
(*Available for media purposes only)