Shipping & Returns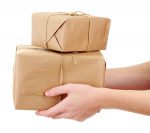 Just press the checkout button and you'll be taken to the checkout page.  You can also view your cart by visiting the SHOP tab then clicking on SHOPPING CART.
Yes, we provide worldwide free shipping on our items so the price you see is the price you pay. 
On some occasions if you live in a very expensive place to ship to (U.S. Virgin Islands, Hawaii etc…).  We may come back soon after your order is placed and charge an extra $10 shipping charge IF necessary. 
If you happen to live in one of these places, or aren't sure,  you're welcome to contact us first by emailing [email protected] to see if that charge will apply.
Do you have a money back guarantee?
Yes, you can return any item you buy from us within 90 days of receiving the order since we have a 90 days money back guarantee.
Just ship the item back to us and we'll happily refund you.
Yes, we always use trackable shipping methods.
What are your payment methods?
We accept all major Credit Cards and PayPal.
How many days until my order is delivered?
          We ship most orders within 3 working days, some ship out within 48 hours. 
    Once the order is shipped, you will receive a tracking number. 
    It usually takes 7 to 20 working days for it to be delivered depending where in the world you actually live.
Why didn't my order arrive in one package?
We have our warehouses in the different countries in Asia (Hong kong, Singapore, and Taiwan) therefore, we ship your order from those countries.
Our inventory is distributed over multiple fulfilment centres order for you to receive the order as fast as possible.
This means orders containing multiple items may be shipped individually. Don't panic if you don't receive all of your items at once as the others are still in transit.
If you do not receive all your purchase within 4 weeks, please contact us using this email: [email protected] and we'll look into your shipment.
To cancel or change your order, please email us immediately on [email protected] (not more than 24 hours).
In case your order is already forwarded to the courier, we can't change it nor cancel it, so it is important to contact us ASAP.
Can I add a non-English shipping address?
Since we ship orders worldwide, our website and services are based on English.
All the information required for shipment should be written in English.
We also required you to add a telephone or mobile number along with shipping address, so the courier can easily contact you.
Will I be charged customs taxes?
All of the items displayed on our site are tax-free in US Dollars.
Depending on the country you live in, you may be liable to pay for duties and taxes once you receive your order and fees are determined by your local customs office.
Payment of these charges and taxes are your responsibility and will not be covered by us.
We are not responsible for delays caused by the customs department in your country. For further details of charges, please contact your local customs office.
What should I do when I receive a damaged product?
Before we forward your order to the courier, we always ensure the quality of each product.
However, there are many factors that might have resulted in your products to be damaged in the transit.
Due to this, please contact us immediately on [email protected], and kindly give us a brief description together with the damaged product photos.
We'll solve it with you.
We offer 100% refund before the order is shipped.
Once it's shipped we can't refund since you would receive both goods and the money.
If you want a refund after the order is shipped, you have to wait for the order to arrive and ship it back to our address.
You can do so within 90 days since we have a 90 days money back guarantee.
Payments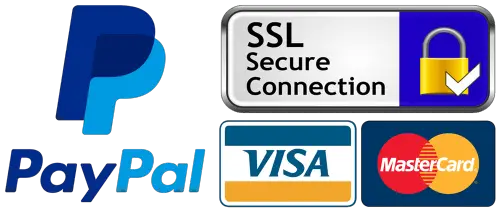 This website utilizes secure socket layer (SSL) technology to encrypt sensitive payment information
and is secure.