DIY Kids Project – 5 Minute Scarf
Oh YES!  It's possible to knit up a masterpiece in minutes when using huge yarn and your arms.
Requires 10 meters of GIANT yarn.  I used lightly felted merino wool roving.


INSTRUCTIONS
Tie a very loose not in your yarn, put your arm through the loop you've just made.
Pull the loose yarn through the loop, this creates another loop, slip your hand through the new loop.
Continue pulling your yarn through each new loop until you've finished the yarn.
Pull the last little tail through the loops and snug up the stitch so your scarf won't com unravelled.
Tuck in the tails on each end into the middle of the stitches to hide them.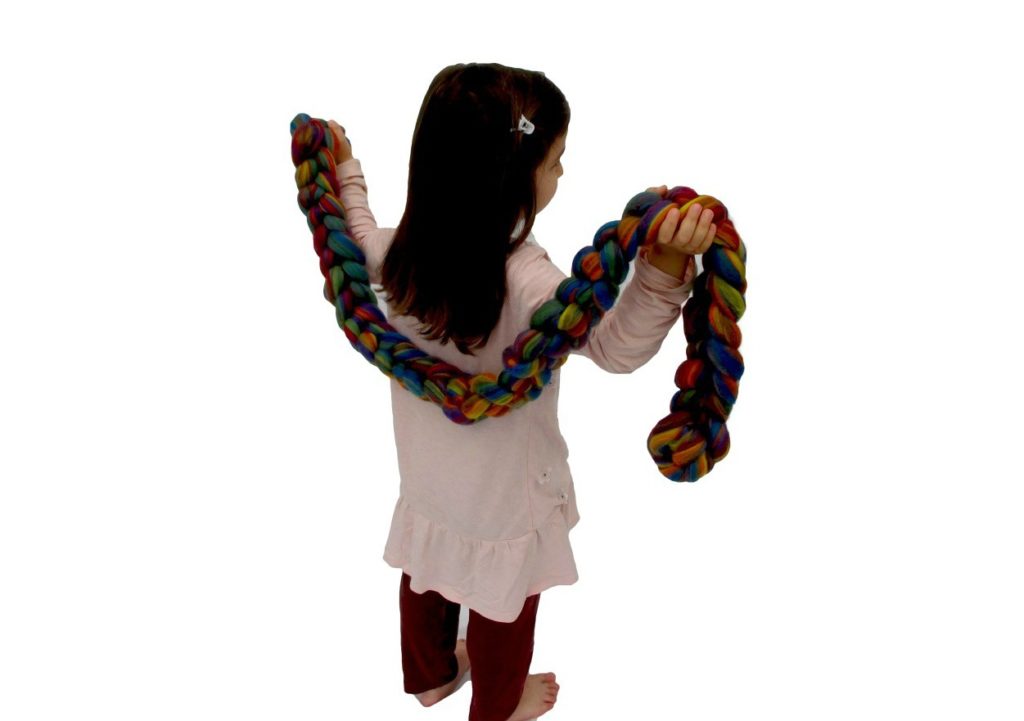 ALL FINISHED!
Would you like more super FAST arm knitting projects???  Be sure to Comment and Share.
this small thing helps my audience grow and enables me to create more projects!
Happy Arm Knitting
Stacy