If you've enjoyed this tutorial please share it so I know it's been helpful and I'll make more! There's nothing more discouraging that taking hours to create something that no one wants.
This is a full length real time video tutorial AND it's on youtube so that means you can use the little gear icon to slow the video down further or speed it up to your liking.
Arm knitting has been all the rage since 2013, and it's still going strong with more than 14,800 searches on google a month for "Arm Knitting."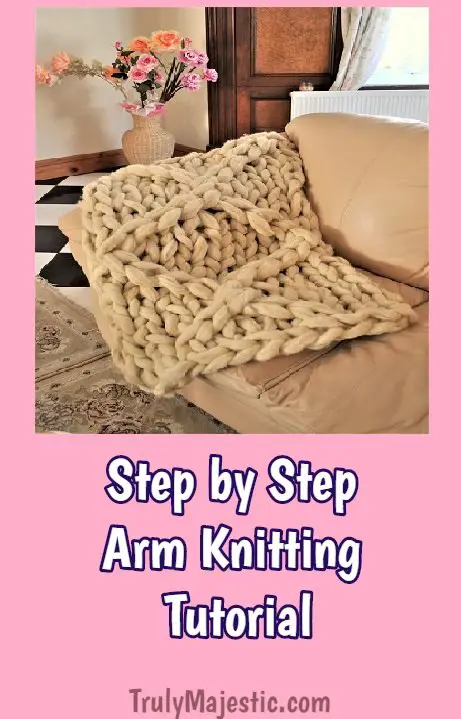 However most arm knitters keep the secrets to themselves on how to make the more complicated projects like cable blankets, vests and other wearables. SOOooooooo I thought I'd make a baby cable blanket for everyone to enjoy.
This method works for large and small blankets alike. There is no end to the designs you can do with cables, and because your knitting it up with your arms it takes less than an hour to finish a whole project.
For this arm knitted cable blanket I've cast on 12 stitches. Be sure to watch the video so you can see the trick I've used in case you cast on too few stitches and need more.
Making the Cables
Cabling is really simple and with arm knitting it's even easier than using needles you simply need to swap the 2 stitches you want to cable around, or cross them over each other so they've swaped places.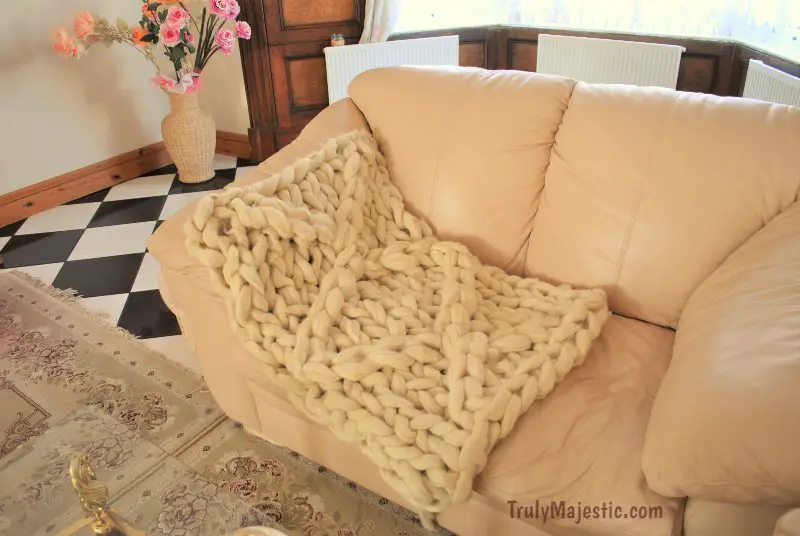 When you do this it will feel like you're messing your blanket up, especially because the stitches are so big, but don't worry, it will look gorgeous when you've finished.
If you need help with your arm knitted cable baby blanket just leave a comment on the youtube video or at the bottom of this post.  I can't promise I can respond to every comment but I'll definitely try! 
Have a suggestion for an arm knitted project? Just let me know by leaving a comment below.
Happy Arm Knitting!
Stacy