Interior designs are evolving for the better, introducing change, and always staying in style. One such effortless sensation which is trending is the Botanical interior style. It's pretty, relaxing, energetic, and looks adorable. So, keep reading to know amazing botanical bedroom ideas for a peaceful atmosphere. Let's have a look!
What is Botanical Interior Design?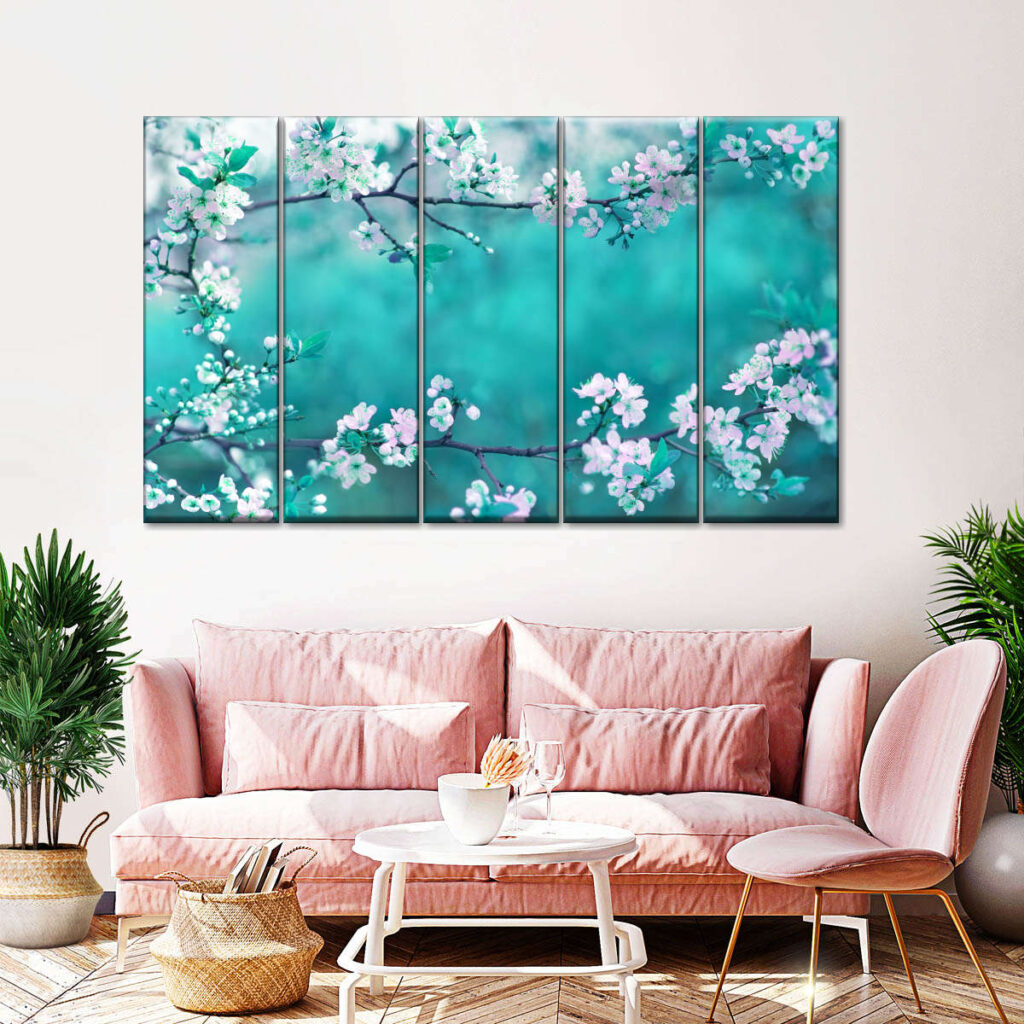 The first thought that may cross your mind while thinking of botanical interior design must be it's all about plants. Well, yes and no! It is about introducing patterns of nature through plants, decor, fabrics, and much more.
It can range from minimalist to bold and adopts any look. But, the best part is its nature-derived elements which instantly connect you with peace to induce calmness and fresh energy. So, master this botanical interior design to elevate your space significantly with the following tips.
How can you Display Botanical Prints?
You can introduce botanical prints in plenty of ways. Here are some fantastic ways to achieve the perfect botanical bedroom look:
Create an Accent Wall Having Botanical Prints
Imagine a large statement wall having pretty botanical motifs. You can create it by wallpapering the wall. They are available in all bold, colorful subtle prints. The texture and premium nature of the wallpapers are amazing and look beautiful. In addition, they are easy to install and remove. 
Also, you use premium wall decals which look like stickers. Another fantastic way is to go for paints having texture prints of leaves, flowers, and much more. It doesn't always have to be green. You can experiment with light and dark shades having simple and large prints.
Balance Palette With Wall Arts
Wall treatments are not for everyone, so here is an equally unique way to bring botanicals inside. You can use wall arts like canvases, painting, etc., to layer your walls. It will bring focal points, layering, texture, and many characters to the bedroom. A great place can be above the mantelpiece, above the bed, or on a large blank wall.
Botanical wall arts like soothing cherry blossom wall arts will instantly make you feel about springs and happy times. It makes your room more welcome and pretty. You can align multiple pieces because wall arts are quite versatile.
Bring Botanicals With Indoor Plants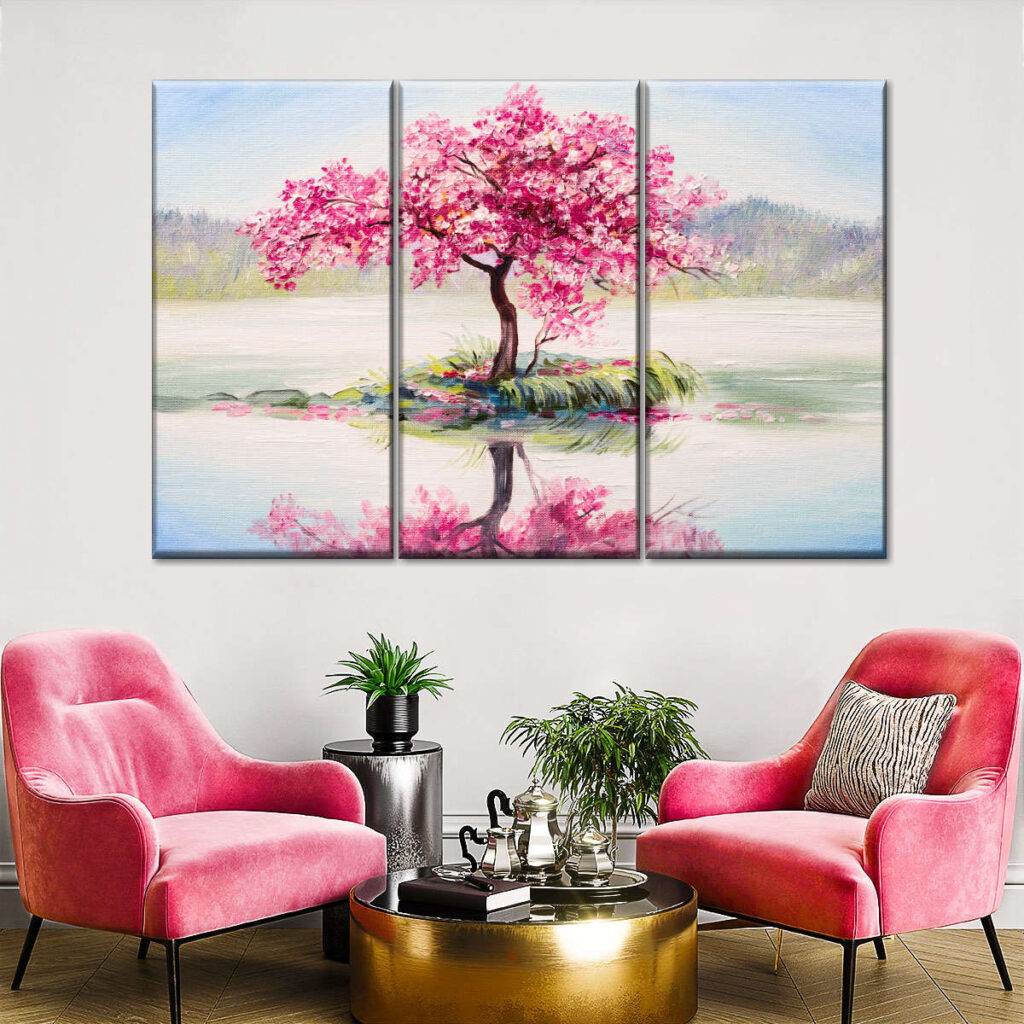 Bring in pretty living house plants that will drastically level up your botanical decor. Air purifying and mood-lifting house plants need little care and look gorgeous. Plant them in ceramic, bamboo, or organic pots with pretty patterns and colors.
If your room is overwhelmed with florals, you can go for small plants like succulents and place them over side tables, mantle pieces, consoles, etc. Also, you can hang plants and creepers with the help of plant wall hangings. Another fantastic way is to bring in living moss wall arts. They look unique and out of the world. Finally, you can get pot hangers, macrame hangings, etc., to layer walls with cute plants.
Some of the best plants for the bedroom are:
Snake Plant
Heart Leaf Philodendron
English Ivy
Golden Pothos
Spider Plant
Rubber Plant
Gardenia
Peace Lily
Upholstery can Complement Botanical Prints
Your fabrics like curtains, cushion covers, bed lines, table cloth, etc., can amazingly complement the botanical theme. Match your accent wall having botanical elements with curtains. Go for cushion covers, throws, rugs, and bed linens with small patterns of botanicals or colors. The tip is to create a perfect balance. If your room has many botanicals, let the fabric be of a simple color which can be the lightest green.
Wrapping Up
Botanicals, a representation of nature, have a soothing effect on humans. You will sleep peacefully and wake up to an amazing view of nature. So, make your abode more realistic with botanical interior design today! So, have a happy decorating time!