Gift hampers are one of the most unique things that you can give to your friends and family.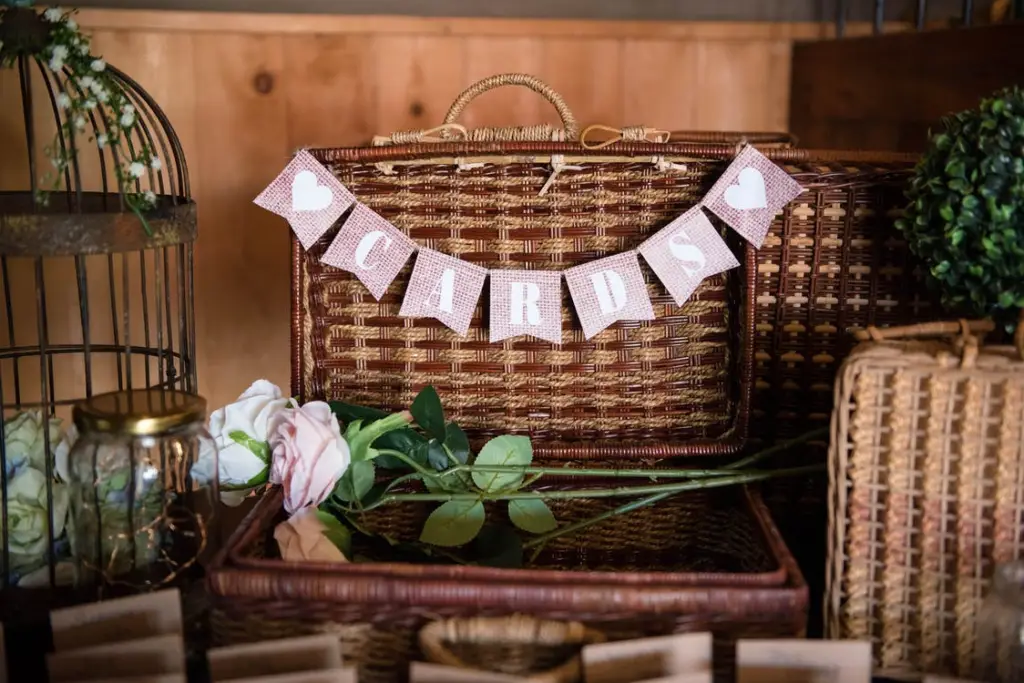 Not only do they resemble the love and warmth that you have for the special people in your life, but also it strengthens the bond between your loved ones and helps create memories.
The ideal hamper, be it in Sydney or in any city in Australia or even globally, should showcase the care and affection for the receiver when given.
It should not be too big or too small and must have contents and elements that the receiver will cherish for their whole life, as it will serve as a beautiful memory to them of you whenever they look at the components.
Hence, adding the right elements to the hamper is very crucial as it should reflect that you actually understand the needs and wants of the receiver and not have components that will upset the receiver.
However, pointing out what those components are that you should avoid is confusing.
As a result, to help you out in such a dilemma, we tried to outline the things you should not add to your Sydney hampers. Read this article to learn more!
Elements You Should Not Add to Your Sydney Hampers
A hamper is made out of various different components put into it. The packaging and the elements that are put in the hamper themselves play a vital role when it comes to expressing your emotions and feelings towards your loved one.
But we urge you not to add these particular elements and items, as they might just worsen the situation.
This is because if you put these items or components into your gift basket that do not come in useful to the receiver, they will simply put up an awkward smile and not be charmed at all.
This section of the article focuses on what things and food items you should avoid adding to your gift hamper if you are residing in Sydney.
There are, as a matter of fact, great gift shops in Sydney that will help you avoid mistakes and prepare the best Sydney hampers that suit your taste and your budget!
●    Measuring Items
Measuring items such as measuring cups for cooking and baking are a big no-no when it comes to giving someone a gift or anything in the hamper. Measuring cups are a pretty common household item and are found everywhere.
They are usually a big form of necessity, and when you add this to the hamper, it degrades the quality and value of your hamper overall. Hence, avoid giving measuring cups of any type.
Even if your receiver is a baker or loves to cook, measuring cups aren't really ideal for giving as they do not show any type of emotion at all.
●    Bowls
Bowls, whether they are large or small or any kind of cheap bowl found in literally every grocery store, are another thing you must avoid.
Your receiver will probably laugh it out of court or have a really silly feeling towards you upon receiving this, as bowls usually do not represent any form of feeling or show any type of general emotion.
Hence, adding this to your hamper will just lower your stature in general.
You can, however, go for baby food bowls if you are gifting it on a child's arrival or if your receiver is a foodie, in which case such items are exceptions.
However, if it is an office party or a relative that you are not casually free with or having a next-door neighbor party, make sure you avoid giving out bowls in the hamper.
●    Body Wash
The body wash or cheap soap is another great example of what you must not put in your gift hamper. Body wash is another common household item that many people usually have in their bathrooms most of the time.
Unless you are planning to give out Victoria's Secret body wash or expensive brands that do have body washes, avoid adding this to your gift hamper.
Body washes are generally not recommended when it comes to an ideal hamper for office parties or formal parties.
However, if it is a baby shower or the birthday of a teenager who loves brands, you might add this to the list of items in the hamper. But be careful not to add soap.
Although a bubble bath might be a really cute element to the whole picture, make sure not to do much of it.
●    Spatulas And Pizza Cutter
Spatulas and pizza cutters are items that you should always keep in your YouTube hamper. Since these are very common as household items and usually do not signify anything, they actually just make your hamper completely meaningless.
The question that would arise in your receiver's mind is, out of everything, why a pizza cutter or a spatula? And that might be embarrassing for anyone, as the reaction of your receiver might be even worse. Hence, do not add this item to the receiver.
However, if you are going for a spatula signed by a famous chef for your receiver who loves to cook, that might be a whole different story to convey. But in general, avoid spatulas and pizza cutters.
●    Mugs And Glasses
Mugs and glasses are often a real heart-tugger. But they can be misinterpreted if you give a Pokémon mech to a friend who has never watched the cartoon.
And the same might go on for various types of mugs and glasses, making no sense to the receiver, although it makes sense to you.
It is also common to regift a mug or a glass to friends, especially during Christmas, and that usually results in giving gift hampers containing mugs and glasses that really do not resemble the likes of your friend, family, or peers.
You can look into Christmas gift ideas as regifting might not be a great option.
When handing out the gift hamper containing such mugs and glasses leads to embarrassment. Hence, you should avoid registering mugs and glasses in gift hampers.
Food Items You Should Avoid Putting In Your Sydney Hampers
Any hamper contains different materials and food items in them as a mixture. But you cannot just put any type of food item in the hamper and give it to your receiver.
That would simply show that you do not necessarily understand what the receiver means to you. There are many popular food items that you can add to your hamper or simply just have a food hamper itself made of those food combinations.
But there are certain food categories that just should not be added to the hamper. While in Sydney, food hampers and food combinations are popular, and people love them. Make sure to avoid these items when giving a hamper.
●    Condiments
Condiments and sauce are things you should not put in your hamper as it lowers the significance of your hamper.
As a sauce or condiment can be found anywhere and has nothing meaningful to it and has a result, avoiding gifting it in the hamper is highly recommended.
Make sure you are not putting this in your hamper at any cost.
●    Dried Fruit
Surely dried fruits must be amazing. These are often seen on the sides of many sweet desserts and can be a great deal, right? Well, not entirely.
If your hamper is full of sweet things, such as chocolates, cakes, muffins, or any other dessert, dried fruits add a great kick to the entire hamper in general.
However, dried fruits with just a variety of different materials without context or contrast do not look particularly appealing or add any significant significance to the hamper itself.
Even a food hamper just filled with dried fruit would not look great. Hence, unless it is a hamper filled with sweetness, avoid the dried fruit touch-up in general.
●    Caviar
Caviar has a touch of lavishness to it and is known for its richness in quality, which goes with some champagne in the most amazing way.
However, if you are not planning to add a champagne bottle to the hamper, the caviar itself will not shine at all. And it looks empty and vague when you give it to the receiver in the hamper.
As caviar is expensive in general, try to avoid giving it to people who do not fall under your special radar.
●    Pickles And Raw Meat Items
Pickles and raw meat items are another big no-nos when it comes to adding food elements to the hamper.
Do not go for pickles, as the majority of people do not usually just like pickles without any other food combination.
Similarly, raw meat items such as uncooked sausage boxes or such food items just do not add any significance to the hamper; hence avoid putting them in.
Conclusion
Overall, we outlined things you should not add to your Sydney hampers.
And we hope you will make great choices when it comes to choosing the correct element or component for your hamper and not including any of the things mentioned above.
Since you have read about "Things You Should Not Add in Your Sydney Hampers", you might also want to look into other gifting ideas as well!