Christmas is a time for celebration and joy, but it's also a time when many children experience anxiety. Kids don't always know how to handle the anticipation of Christmas morning or all the changes in their routine during this season. Crafts are an easy way to help kids stay calm, engaged, and creative as they anticipate the holiday!
In this article by AmyandRose, you will find 20 crafts that are perfect for any age from toddlers up to those in school. Whether your child wants to make something by themselves or with friends, these projects will keep them occupied on those long winter days ahead.
Top 20 DIY Christmas Crafts for Kids
1. Paper Plate Nativity Scene:
This project is perfect for any age because it's so simple! And what better way to teach kids about Jesus' birth than through art? All you need is paper plates in various colors (blue or green work best), googly eyes, glue or tape, paintbrush, marker (optional), and creativity!
2. Bell Ornaments:
This is one project that probably shouldn't be left solely in the hands of children since they'll tend to swing those bells around at dizzying speeds. Use tape instead of glue so they can hang these beautiful ornaments on the tree without worrying about them falling off if it gets windy outside. If you lack bells then do not fret — just use any shape of ornaments that you like!
3. Glittery Ornaments:
Getting kids involved in creating gifts for others is a great way to spread holiday cheer! These glittery ornaments are simple but festive, and they'll have everyone feeling merry with these metallic icons of the season. All you need are mini pots, paintbrushes, glitter, glue or scotch tape, and ribbon.
4. Santa Hat Brownie Cups:
Wouldn't it be fun if Santa stopped by to visit your home? With these easy-to-make hat brownie cups, everyone can tell him they've been naughty or nice! These treats are not only great during Christmas time but also for birthdays throughout the entire year. All you need are muffin tins (or cupcake liners), chocolate chips (white and red), sugar cone pieces (orange and red), and whipped cream (red).
5. Stained Glass Star Ornament:
This is one of the most creative and interesting projects of the bunch – a stained glass star. It looks complicated but it's quite simple so you'll have lots of time to spend on other tasks as kids work away on this festive decoration. All you need are watercolor paints, tissue paper squares, straws or cardboard cut into rectangles, double-sided tape (or glue), scissors, and clear plastic cups.
6. Snowman Punch Bowl:
This one is great for those who don't want a craft that requires too much effort but also something that won't be forgotten after Christmas has ended! You can make a snowman punch bowl using items from around the office like coffee filters, buttons, paintbrushes, and white stock paper. Kids will have fun making this one.
7. Tin Can Luminaries:
Home decorating doesn't come much easier than these tin can luminaries! You could also use other items like large cups or mason jars but the idea is essentially the same — create holes in which to place candles so that they light up your room with a festive glow. All you need are cans (or similar), scissors, a paintbrush, and spray paint.
8. Paper Plate Angel Craft:
This angel craft will only cost you your time because it's plain simple! It can be created by children of all ages which makes it the perfect last-minute decoration that you need for your home before having company over for dinner on Christmas Eve or Day. All you'll need are paper plates or cardstock, scissors, markers or crayons, glue, and glitter.
9. Santa Claus Napkin Rings:
Using napkins to make your table festive is a great idea but why stop there? These Santa Claus napkin rings are both decorative and practical so they'll not only look nice on the table but can be used throughout the entire holiday season. You could also use these ring designs to adorn gift bags if you're giving out presents instead of using traditional bows! All you need are napkins (one per person), scissors, string/yarn/ribbon in various colors, markers or paints, and googly eyes.
10. Paper Star Ornaments
This project will get kids in the holiday spirit. All you need are colorful construction papers (which can be found around the house), scissors, crayons/markers/paintbrushes, and string or yarn. Kids just need to draw stars all over their pieces of construction paper, then cut them out and glue or tape them together into multi-pointed creations! This one is definitely a heavy-lifting craft so be prepared to take on this task with your children!
11. 3D Gingerbread House: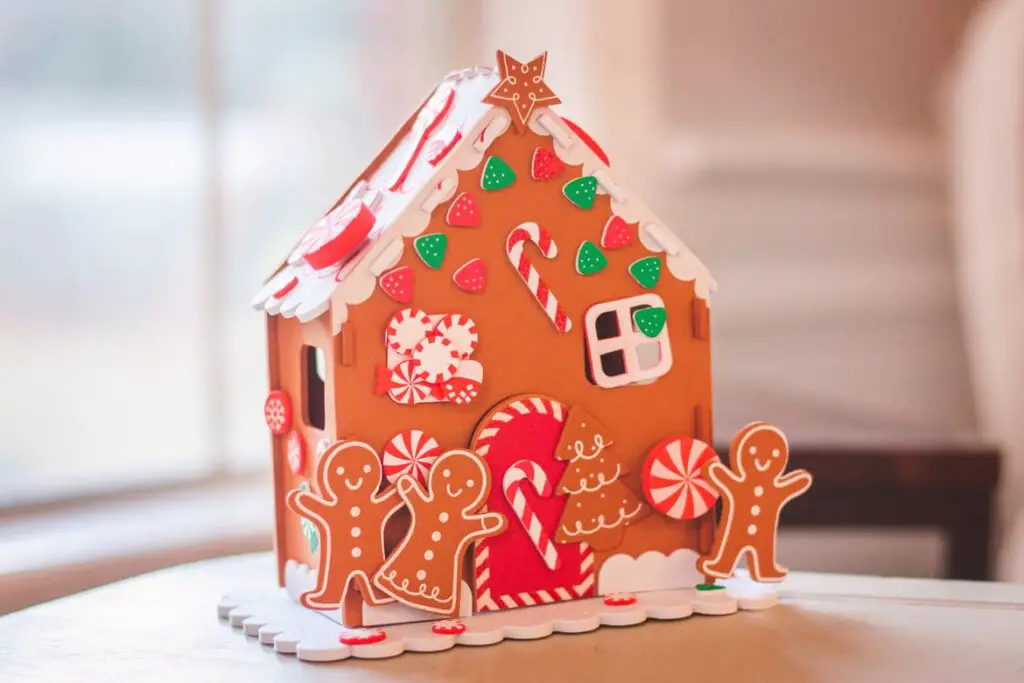 Gingerbread houses are a Christmas classic for good reason. It's fun and festive while also being an architectural masterpiece! This project will have youngsters feeling just as excited about the holidays as adults — what could be better than that? All you need are gingerbread house kits, mini candy canes or pieces, icing (white), and sprinkles (various colors).
12. Paper Strip Garland:
It doesn't get much easier than paper strip garlands! These can be made well in advance of the big day and look great when strung together across doorways or windows. Plus, these double as a great way to keep kids entertained during the holiday season without spending too much money on fun activities. All you need are strips of paper (various colors), scissors, crayons or markers, and tape/glue.
13. Christmas Tree Cookie Cutouts: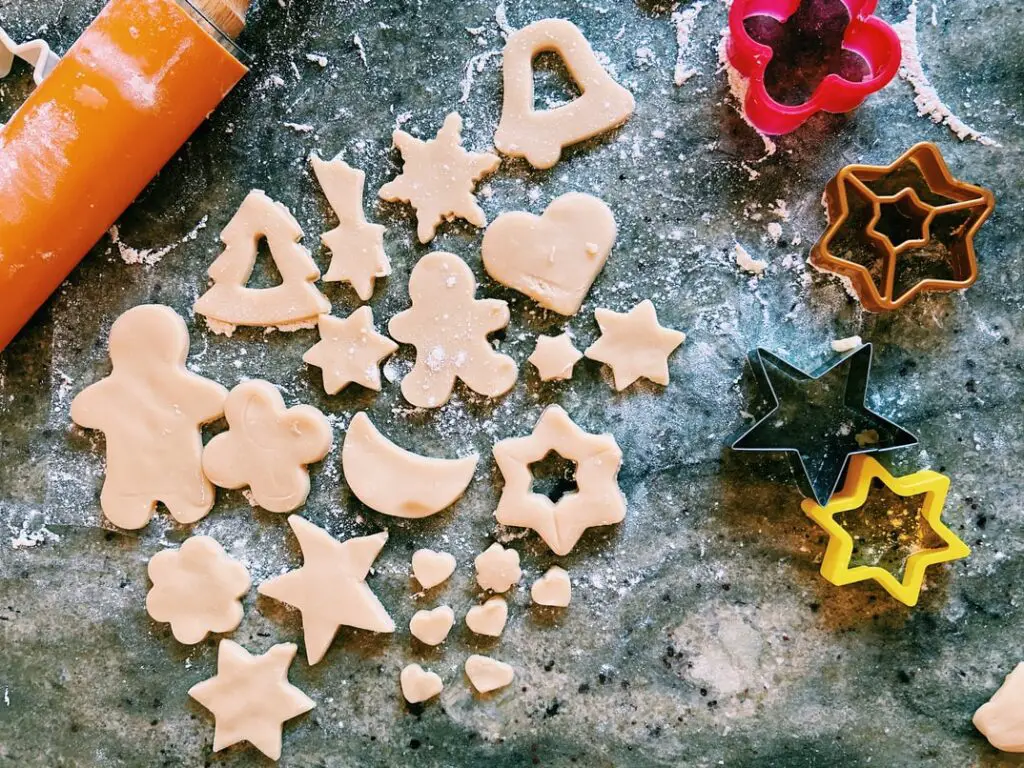 These little guys make a tasty sweet treat before dinner – not to mention they're festive! Kids can help cut out these cookies using various cookie cutters and then stick them together with icing across the seams before baking them in an oven for a few minutes. It's also a great idea to use vegan-friendly ingredients so that those who don't participate in eating meat or animal products during this time of year can join in as well! All you'll need now is some green frosting to top these off!
14. Fingerprint Snowflakes:
For those of you who just can't get enough craft kits that only require the included materials to create beautiful works of art, we've saved the best for last! All you need is a white sheet of paper and an ink pad with various colors so your little ones can enjoy creating their unique snowflake designs. You could even let them make one or two on their own before giving them some assistance with more intricate patterns — these tiny works of art are sure to put everyone in the holiday mood!
15. Ribbon Candy Canes:
Yummm… candy canes are one of the best parts about Christmas time because they're appropriate for all ages (even babies!) These treats are super simple to make and require only ribbon, tape, and glue. We recommend using double stick tape for this one so the ribbons stay in place instead of sticking to anything they cross over on their way to becoming candy canes!
16. Candy Cane Playdough:
This is an adorable idea for parents who are looking for a nice sensory activity that doesn't make too big of a mess (who isn't?!). Simply take white school glue, peppermint extract, and red food coloring then mix them all before letting your little ones play with it at their leisure. You might want to keep some paper towels on hand just in case any of the "dough" escapes its packaging… otherwise you'll end up scrubbing down your entire kitchen when all is said and done!
17. Fuzzy Christmas Tree:
Here's another great idea for parents who don't want to spend a lot of money on holiday decorations that will eventually be thrown away or, worse yet, donated after it's been used one too many times. All you need is green felt (this stuff does not cost very much so pick up as much as you can at once), chenille stems, and glue to create this festive decoration… now where do we sign up for a craft session?
18. Stained Glass Ornaments:
This one requires some basic glass cutting (there are countless tutorials available on Youtube) so parents should probably handle this part themselves unless they feel like taking on the risk of broken glass. All that's required is a stained glass kit, circle-shaped cookie cutters, and toothpicks to create these beautiful little decorations.
19. Tacky Christmas Sweater Party:
This might be the best idea for a party ever! Get everyone in tacky holiday sweaters, serve them eggnog and cookies, and watch how fast their personalities transform! Make it a contest by assigning points to whoever wears the most ridiculous sweater — you'll be surprised at what people decide to wear once all inhibitions are gone…
20. Jingle Bells Bracelet:
If you're still stuck on stocking stuffers this year then we've got you covered! Take jingle bells (the kind without noisemakers, of course), yarn and safety pins to create this super simple craft that all ages can enjoy. Kids can thread the jingle bells onto the yarn without adult supervision, even! All they have to do is tie the yarn together in a knot before wrapping it around their wrist.
Final Words
This time of year is always more than a little hectic for parents who are trying to create some semblance of holiday cheer while keeping their children entertained and more importantly, out of trouble. You can find everything from easy paper crafts like origami trees or hand-painted snowflakes to more complex projects. We hope these ideas will help provide some inspiration as you prepare for the holiday season!
Of course, there are countless other ideas out there but this list should be enough to keep your kids occupied long enough to make it to Santa's arrival!
Author BIO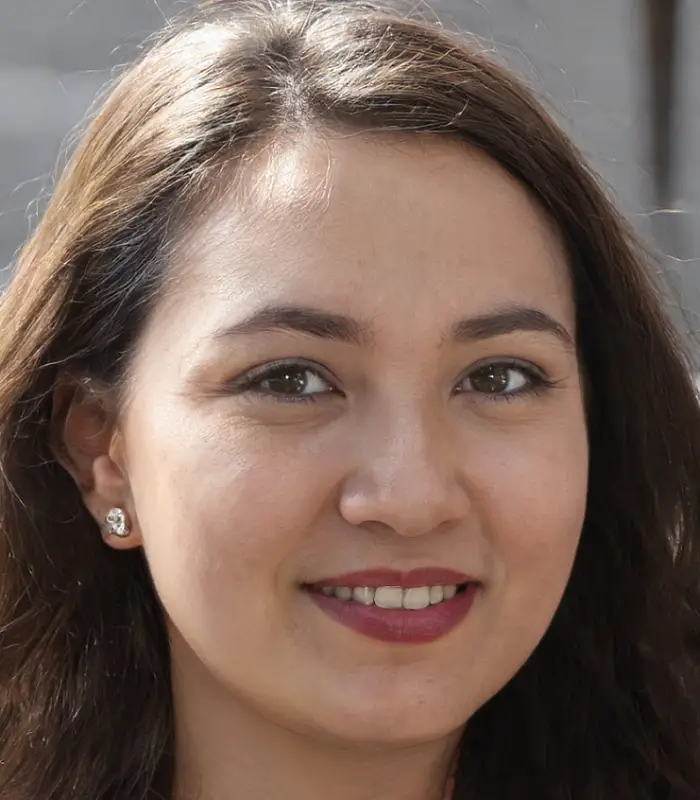 Amy has a wealth of parenting experience, from when she was an expectant mother to now being the parent of both a teenager and preschooler. She's been through it all: diapers, baby food, potty training, temper tantrums, and everything in-between! Her blog AmyandRose is aimed at simplifying life for new parents as they navigate their way through parenthood while balancing other aspects in life.
She is always available for those tough questions about sleep training or how to deal with the challenges of breastfeeding – not that she's an expert on every topic! But if you're looking for someone who can relate to your struggles as a parent, then Amy's here for you.