This post contains affiliate links for your convenience.
To make things easier we've put STILORD's original description in BLACK….
and our own explanation and opinion in BLUE
When the briefcase arrived at our doorstep it was packaged very well and had arrived quite fast (which in this day and age is something almost everyone expects). Functional and beautiful this is definitely a classic style with everything going for it.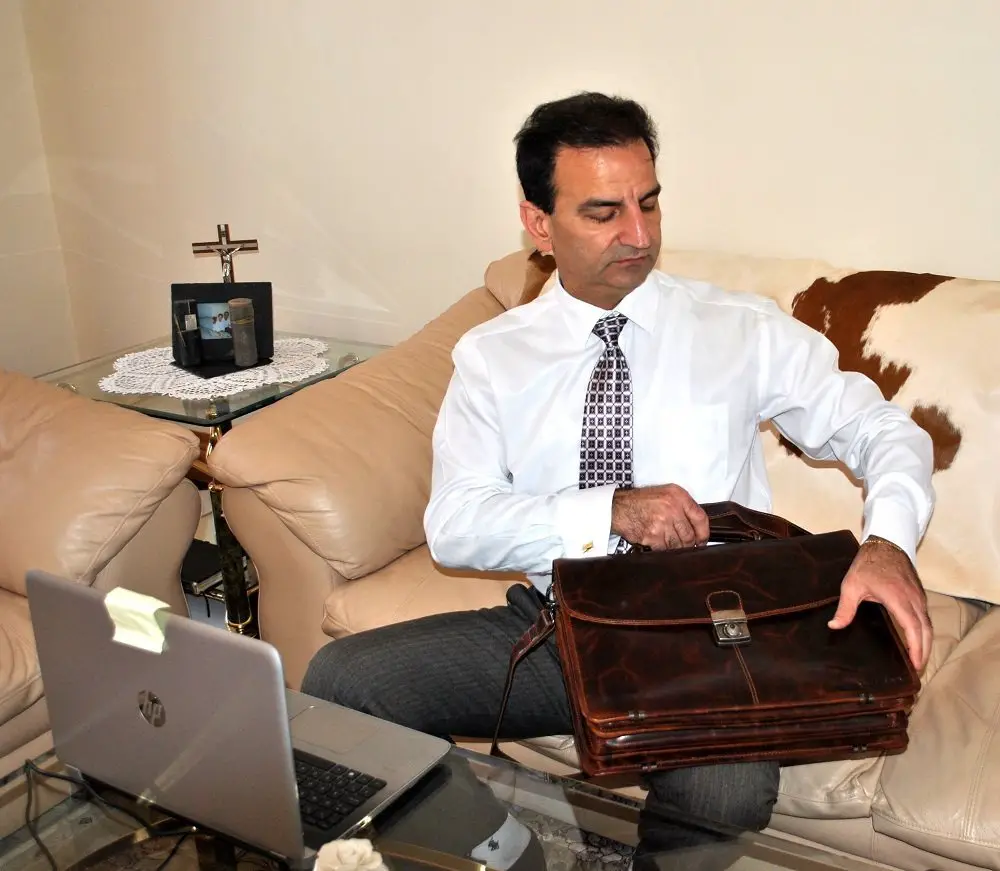 Functionality meets style: leather briefcase with space for large A4 files, books and writing pads | separate laptop compartment | genuine leather
The separate compartments go ALL THE WAY DOWN to the bottom which is nice because many briefcases just have sections that only go partially down which lets pens and small objects just roll around in the bottom, then you have to hunt for them. The size of the different compartments fits A4 sizes nice and snug. However if you're carrying a large amount of papers in another A4 size plastic wallet, this briefcase doesn't give you much room if you're carrying a lot of bulk.
Versatile: the men's leather bag can be worn as a handbag, handle bag, XL shoulder bag with adjustable shoulder strap (75 – 130 cm | 3 cm wide) | ideal as a large leather business bag, men's work bag leather, vintage leather briefcase, XL leather office bag
A nice feature of this briefcase is that you can choose to clip on the shoulder strap or just use the handle. The shoulder strap is wide enough to be comfortable and also has an movable wide strip for extra comfort.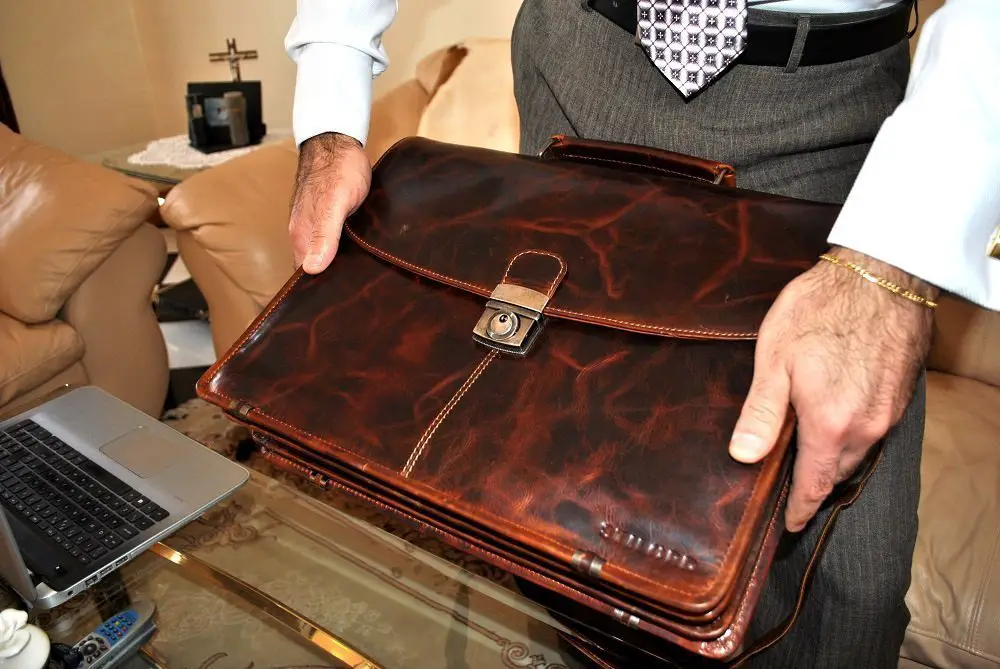 Division: Main compartment with triple separator: 1. large main compartment for A4 files | 2. large main compartment for 15.6 inch notebooks | 3. large main compartment for A4 documents and with additional organisation bar with 1 x mobile phone compartment, 1 x purse compartment, 3 x pen holder, 4 x card compartment under the flap lid | 1 x zipper compartment at the back
As I mentioned earlier the compartments are nicely made and go all the way down. There are also places for cards, pens, a mobile and a pocket which you can put whatever you like in this.
Dimensions: 40 x 31 x 11 cm | Model: Miguel | Weight: 1500 grams | Material: cowhide | Manufacturer: STILORD | Compatibility: 15.6 inch laptops in padded, secured extra compartment (38 x 26 cm)
One of the really nice things about this back is that although it's cowhide leather, it isn't too heavy, but it is sturdy enough to carry a load and do a good job at it. At the time of typing this we've used the briefcase almost daily for 2 months and can't see any problems with it.
TIP – A good practiced for anything leather that you may buy is to first go over it with a soft cloth to make sure none of the polish will come off onto your clothes. As well as this, to keep leather items in tip top shape you'll need to polish them every few months with a leather polish.
If you've tried out a STILORD product we'd love to hear about your own experience with it.