… this post contains affiliate links. We receive a commission from all qualifying purchases.  This helps us keep our website running and to create new and interesting content for YOU…  
Learn to make Miranda's simple spring flower mandala and more. This is a very easy beginner friendly tutorial as Miranda walks you through each step slowly and with confidence that ANYONE can make her mandalas.
Stone Painting A Heart Mandala Day 23 of 180
Stone Painting Beginner Mandala's Day 24 of 180
Stone Painting A Spring Tulip Stone Day 25 of 180
Stone Painting A Snowflake Mandala Day 26 of 180
Stone Painting A Corel Mandala Day 27 of 180
Stone Painting A Turkey Mandala Day 28 of 180
MORE ABOUT Miranda: She always makes a point to say that ANYONE can do art. After being told by her art teacher in school that she had no artistic talent she proceeded to prove the opposite with her simple stunning mandala's. With a little bit of patience, some dotting tools and paint, ANYONE can turn out gorgeous mandala's and Miranda walks you through the process step by step in all her video's.
Thanks Miranda for sharing your GORGEOUS mandala tutorial with us.
Donate some paint money to Miranda here: https://www.paypal.me/mirandapitrone
Miranda Pitrone on Youtube here: https://www.youtube.com/user/33MAMAP
Miranda Pitrone on Facebook here: https://www.facebook.com/mirandapitrone/
Miranda's Patreon Page here: https://www.patreon.com/mirandapitrone
Deco Art Acrylic paints For making AMAZING Mandalas from here (affiliate links):
USA: https://amzn.to/2OEEm3m
UK: https://amzn.to/2WGdliB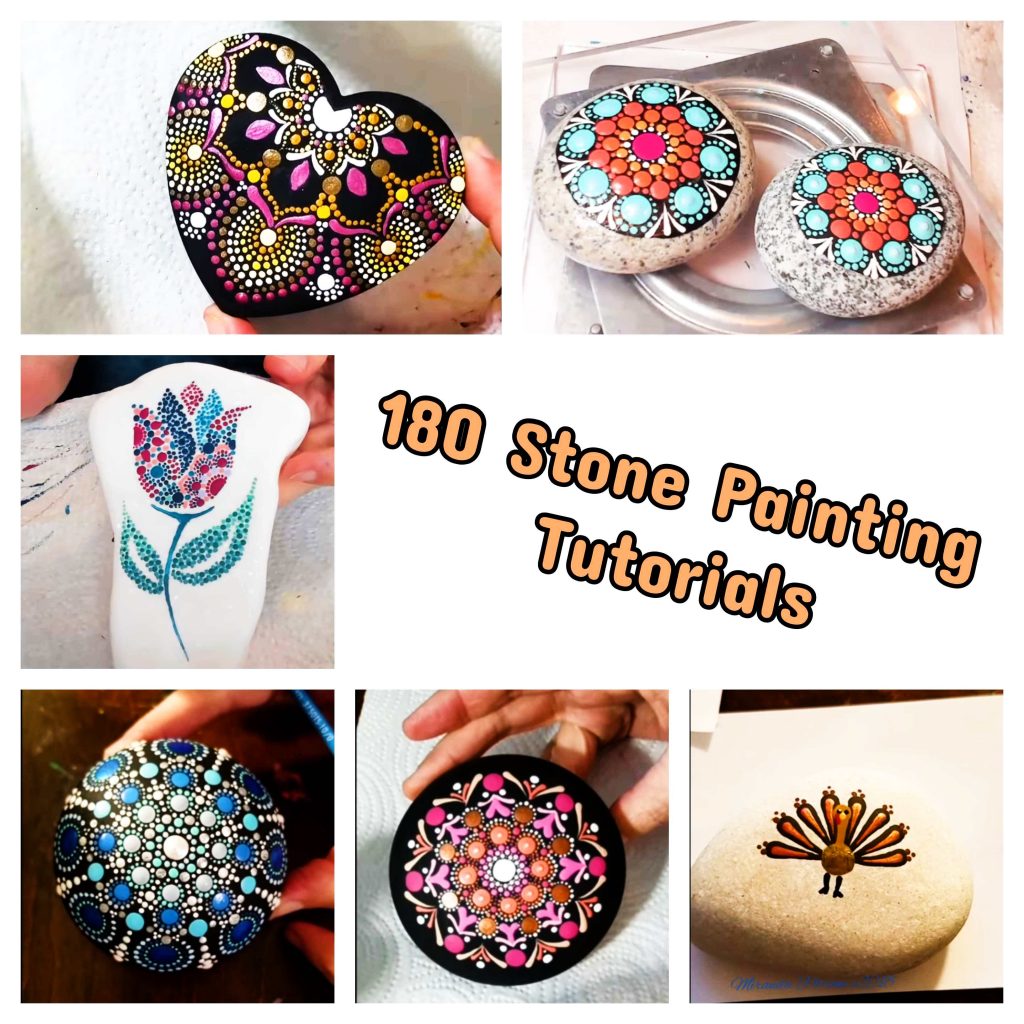 Have you tried this tutorial? You can send your pictures in to be attached to the bottom of this post if you want to show them off to the public. Please send them here.