… this post contains affiliate links. We receive a commission from all qualifying purchases.  This helps us keep our website running and to create new and interesting content for YOU…  
THANK YOU for VISITING!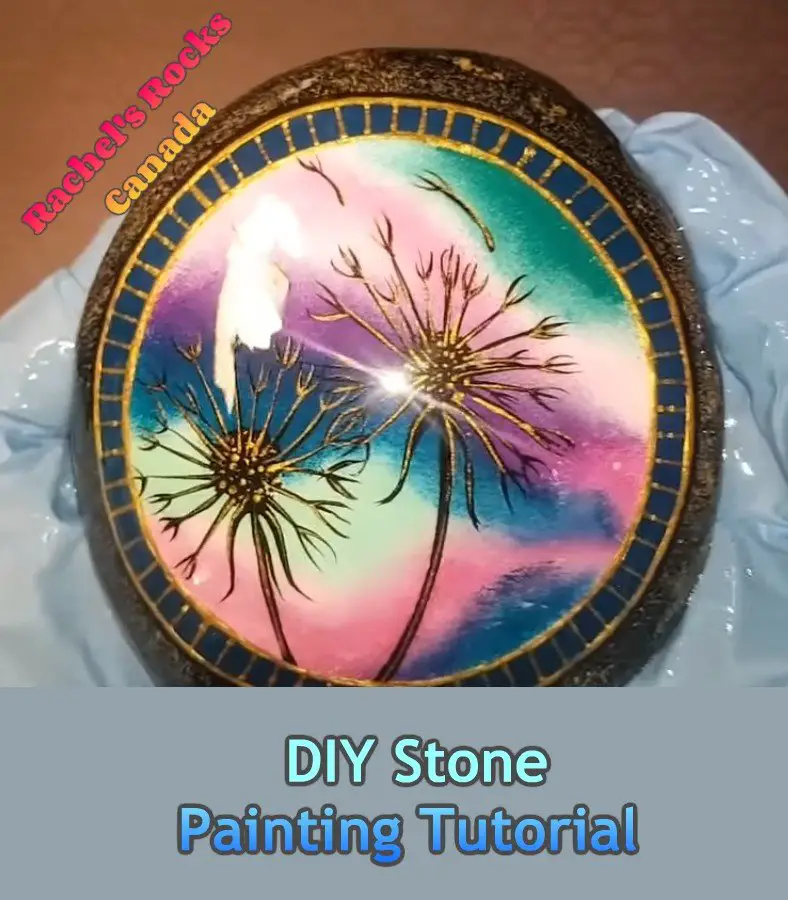 Thanks Rachel from Rachel's rocks for sharing this tutorial with us! You can buy one of Rachel's rocks through her etsy shop, visit her on facebook or watch ALL of her tutorials on Youtube.
Draw 2 circles with gold paint

Paint the inside circle white

Sponge on your favorite colours

paint 2 the stems and bulbs

draw the spikeys

paint on the pronges
I am a self-taught Canadian artist. I started painting rocks about 6 or 7 years ago when I was at home during the summer with my son. No experience with a paint brush! I have always had creativity running through my veins, I used to sing and write my own songs and taught myself to play guitar.

Lately my passion has definitely been my artwork and sharing what I've taught myself with others. I have a bunch of tutorials online that I try and make easy and fun for people to create with their friends and family.
I am inspired by so many artists on Pinterest, Facebook and Instagram there's so much fantastic inspiration everywhere you look!!  I am lucky enough with the support of my husband to work from home and hope to continue to create my artwork long term.
I currently sell on Etsy, donate for various reasons, and of course gift them to friends and family. I also paint custom pet portraits and memorials. I like to leave my painted mandalas on beaches or paid for someone special to find them. To put a smile on their face?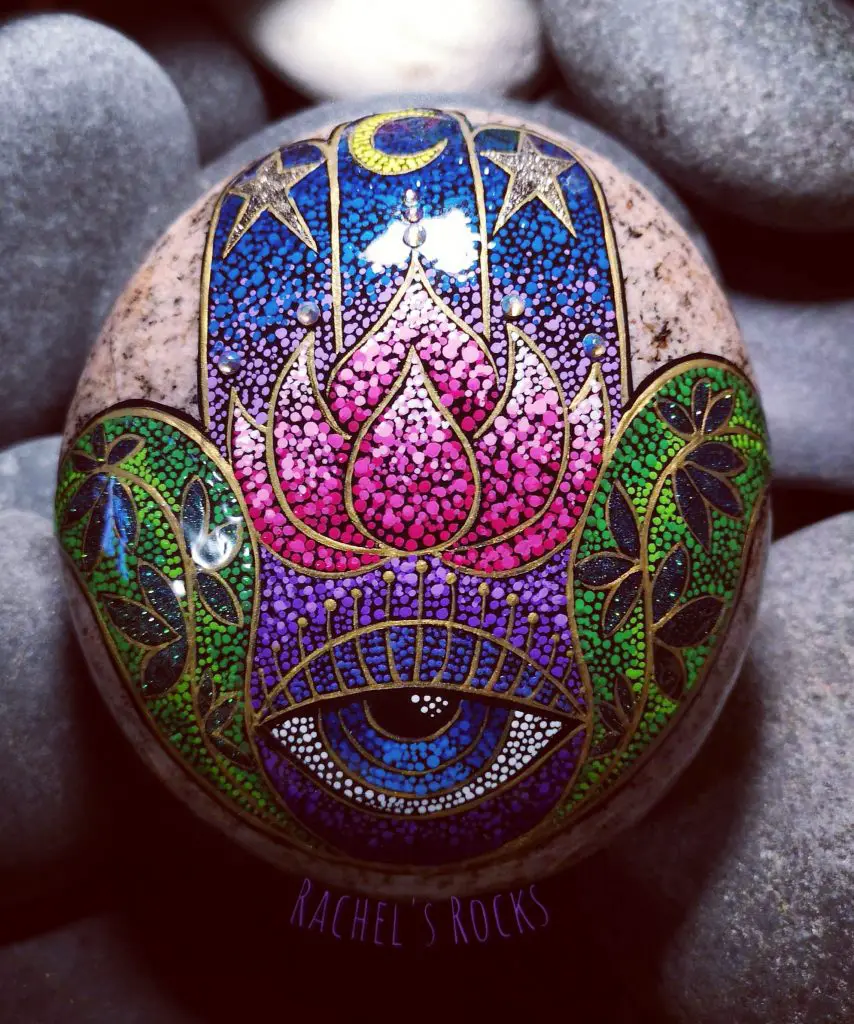 Want to give it a try? Here's what you'll need – Acrylic paint set, some stones, and also some art's and crafts resin (optional), brushes, and a dotting tool, but instead of a dotting tool, toothpicks and pencils also work great.
If you've tried out this tutorial and want to show off your artwork you can send in your pictures and we'll put them on the bottom of this post!
Happy Creating Everyone!
… this post contains affiliate links. We receive a commission from all qualifying purchases.  This helps us keep our website running and to create new and interesting content for YOU…