Arm Knit A Merino Wool Blanket
Merino wool blankets are all the rage right now, with small home based companies popping up left right and center creating this gentle giants.
There's just one problem…. the cost!  Yes, it's a very painful area especially for some, what makes it worse is that after many have bought these gorgeous luxurious blankets they've discovered they shed, pill and fuzz out.
Here's a How To guide for Merino wool blankets that will prevent them from shedding and have you knitting them up in a jiffy for a fraction of the full retail price.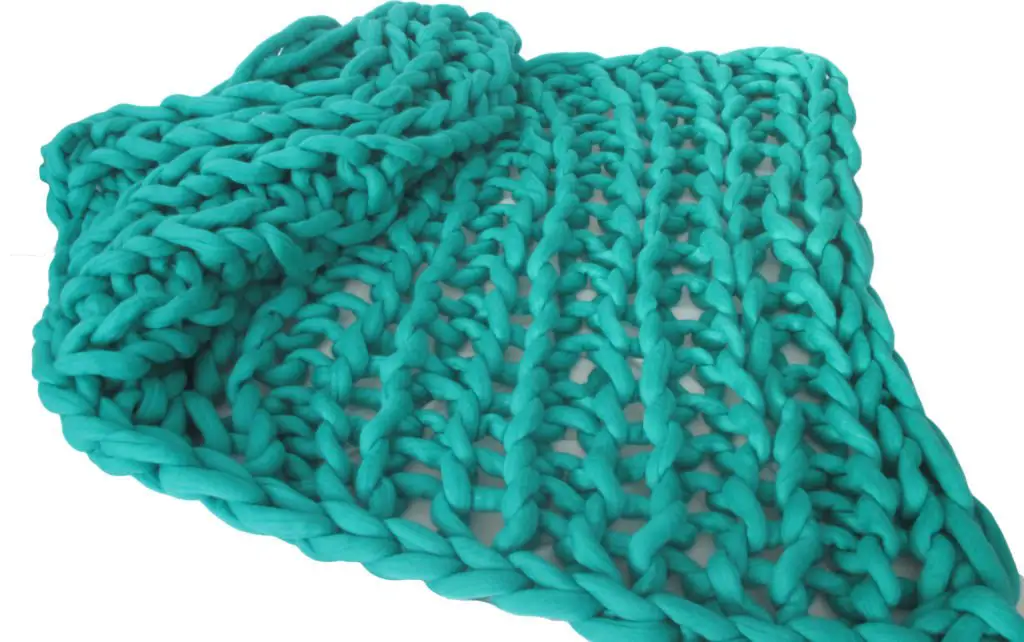 Wool Roving Blanket Tutorial
First off you need to felt the wool roving (aka wool tops) which turns it into yarn and prevents it from shedding.  If you don't have any wool roving you can use super chunky yarn or find roving here directly from the woollen mill.  Merino, Corriedale, Shetland and Blue Faced Leicester are all great wool to felt up for yarn.
Felting Up The Wool Roving
Arm Knit A Merino Wool Blanket
This merino wool blanket tutorial is a simple one with LOTS of stretch.  It works great on the sofa as a through and great on the bed.  Add it to any room of the house for a splash of colour and soft textured look.
Blanket Pattern
Cast on 25
Row 1: sl1, *p1, k1, repeat from * until you have 1 stitch left, ktbl last stitch
Continue repeating this row for the entire blanket until you have enough yarn for one more row.
Cast off
Weave in the tail
When this is finished you should have a gorgeous merino wool blanket roughly 54″ x 75″ (which stretches out to 102″)
AND that's how to arm knit a merino wool blanket!
Please comment if you have any questions
Happy Arm Knitting,
Stacy