How To Arm Knit A Blanket For Beginners
Watch the full video tutorial below.


Here's how to arm knit a blanket for beginners and how it all got started.  The growing rage that started back in 2013 is still picking up speed.  Arm knitting has been done in all corners of the globe and little businesses, craft channels and pinterest boards have sprouted up left right and centre with the growing speed of the trend.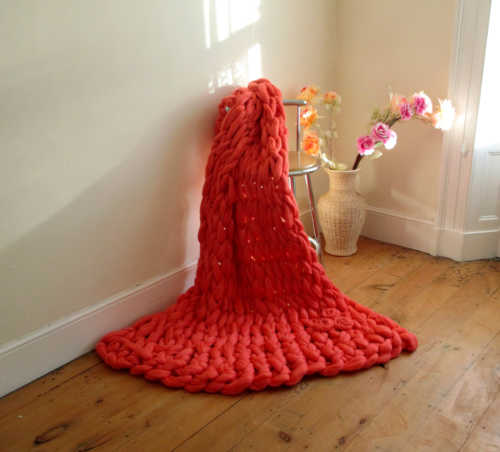 The First Arm Knitting Blanket Tutorial
A couple years ago I arm knitted up the blanket above, and thought to myself I should make an arm knitting tutorial out of the process.  Armed with only my old digital camera (which thankfully did record video) I shot clips of the process and patched them together on youtubes editor.  At that time I had no idea my humble poorly put together video would skyrocket to the first pages of youtube when you search for arm knitting!  You can visit our growing youtube channel here.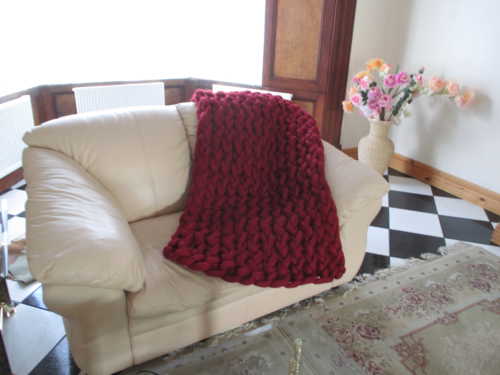 Turning Arm Knitting Creations Into A Website
Moving on, I was motivated enough to start making regular tutorials for the things I'd come up with.  My husband and I put a website together, and created our arm knitting brand "Truly Majestic."  Not only do we put together arm knitting tutorials, but we also put together arm knitting kits, pdf patterns and finished knits.  You can find our shop on the menu bar on the homepage.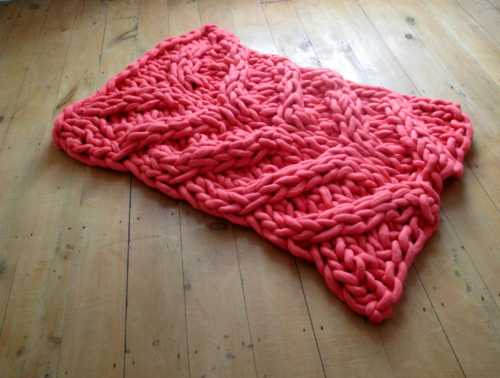 Arm Knitting Blanket Secrets
Many of the blankets in the first year were actually made and unravelled 5 times or more as I discovered secrets about wool, how it felts, what to do and not to do about gaps in my knits and a boatload of other helpful things.  Each arm knitting blanket tutorial we make is seamlessly put together and combines all those little secrets in such a subtle way you probably won't even realize you're getting the best information the fastest way possible!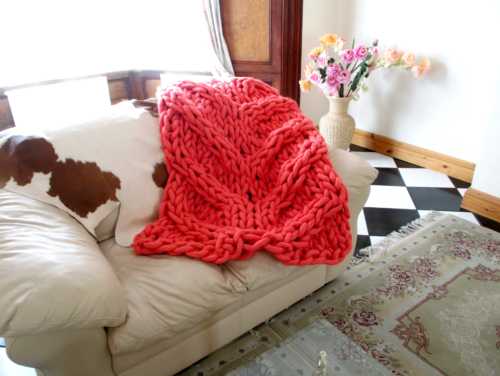 How did you like the video tutorial from above, was it helpful???  Comment below and let me know what YOU would like an arm knitting tutorial on!
Happy Arm Knitting,
Stacy