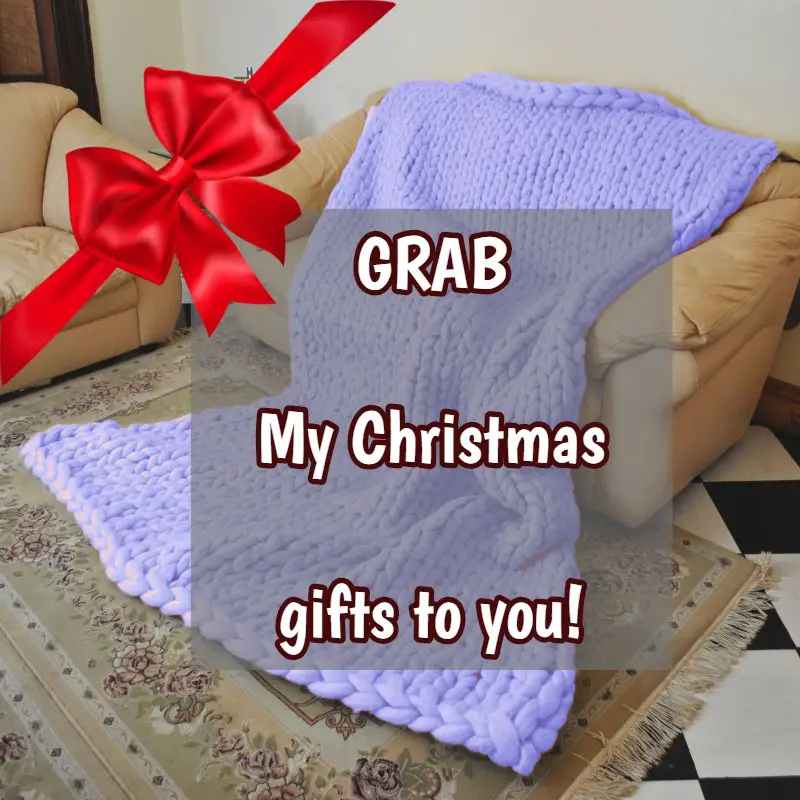 Christmas Gift 1: Master Chunky Knits Course ($4 a month, but will go back to full price of $27 a month after December)
Christmas Gift 2: How to make PERFECT sized stitches video hack (shown at the bottom of this page).
.
You're buying a one year subscription to my "Chunky Knits Course" with this listing.
ATTENTION: This price is only available as my Christmas gift to you this year.  After December 2018 it will go to full price of $324 ($27 each month)!
 Pay for the year in one go $48.
Pay one month at a time $4 a month.
.
Please select your payment option below.
Some of the blanket tutorials can be seen in this below, but there are being more added regularly.
Tutorials you'll get instant access to are:
1)      Simple Baby Blanket
2)      Moss Stitch Blanket
3)      Seed Stitch Blanket
4)      Andalusian Blanket
5)      Carrot Blanket
6)      Heart Blanket
7)      Pouffe (great for hiding extra pillows, blankets and even stuffed animals)
8)      Slippers (for lounging around the house)
9)      Celtic Knot Pet Beds
NEW! – Pet Bed, Cable Blankets and finger crocheted hat being added to the course in January 2019.
10) How to make perfect size stitches every time without a tape measure OR having stitches on your arms.
11) How to calculate exactly how much yarn (or wool roving) you'll need for different sized blankets.
12) How to felt up your wool in the washing machine or dryer.
More Tutorials added on a regular basis.
.
HOW IT WORKS
The subscription group is run from a private facebook group where all the tutorials have been uploaded.
When you buy this listing you'll need to leave a note for me what your facebook account email address is OR simply find the group "Giant Arm Knitting Tutorials Paid Membership" on facebook and ask to join.  It will ask you if you've purchased the membership, and also what tutorials you'd like to see in the future.  If your name is different than your purchase name please leave a note about that so I can be sure to add you.
.
If you have any questions please ask through our contact form on the homepage.
WHAT HAPPENS NEXT ???
After you purchase the membership I'll be in contact with you within 24 hours and manually add you to the private facebook subscription group.
.
You can cancel your subscription within 15 days of purchasing.  Please use the contact us to do that.
.
CHRISTMAS GIFT 2