Using all natural ingredients, you can easily make your own kid-friendly insect repellent.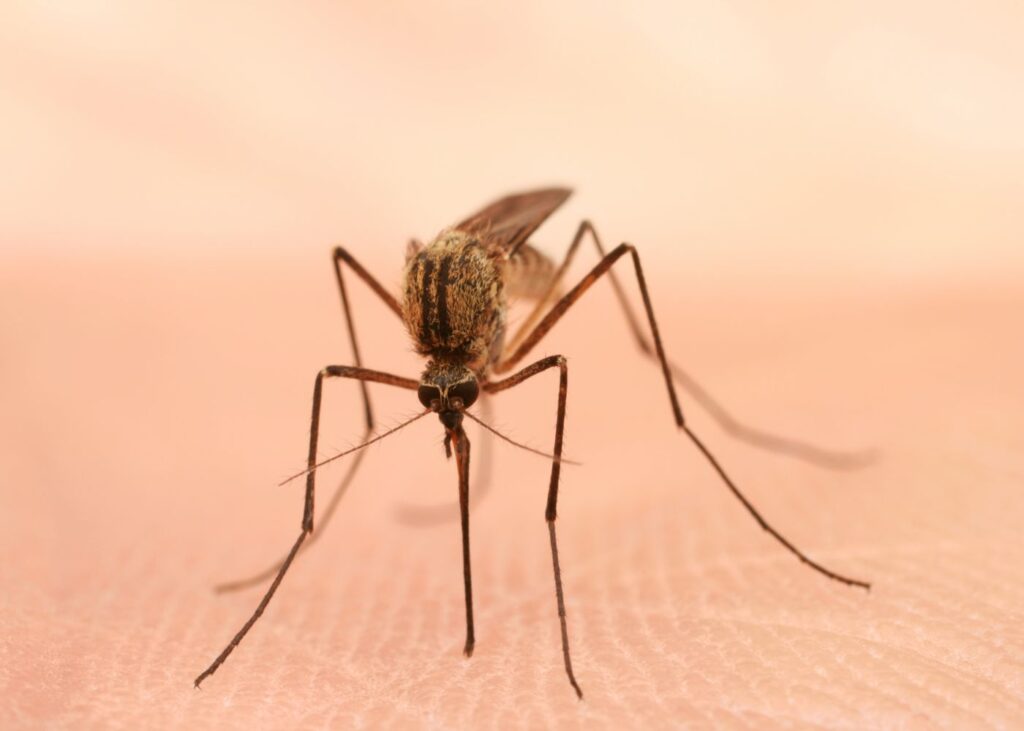 These ingredients can be found in your local grocery store, and you'll be surprised at how easy it is.
Lemon Eucalyptus
Using a natural insect repellent is one way to keep your kids safe from mosquitoes and other insects. 
If you are looking for a kid-friendly option, consider using lemon eucalyptus oil. It is an effective natural insect repellent that can also be used externally as a cleaner.
To make a homemade mosquito repellent, combine equal amounts of witch hazel and water with a few drops of lemon eucalyptus oil. You can also add other essential oils to make a more effective DIY mosquito repellent.
Lemon eucalyptus is derived from the Australian Eucalyptus citriodora tree. It contains para-menthane-3,8-diol (PMD), which is a strong repellent that is used in some commercial bug sprays. However, PMD is not recommended for children under three years old.
PMD has been shown to be toxic to immature tick nymphs, which can transmit diseases such as Lyme disease. However, the amount of PMD that is used in commercial bug sprays is lower than the amount found in the OLE.
The EPA has not officially approved lemon eucalyptus oil as an insect repellent. However, health experts generally believe that it is safe for children.
Cedarwood Oil
Using Cedarwood oil as an insect repellent is an effective way to protect yourself and your family. 
It has many medicinal properties and is great for using in homemade bug spray. It can also be used as an aromatherapy.
Cedarwood is known for its insecticidal, antimicrobial, and antifungal properties. It also has a refreshing, woody scent. In addition, it has anti-inflammatory properties, which makes it effective in treating skin infections and dandruff.
Cedarwood oil is extracted from the bark of the cedar tree. It was used by ancient Indians for disinfecting and freshening the air. In fact, the sages revered the tree because of its medicinal and deodorizing properties.
Cedarwood essential oil is commonly used in perfumes and air fresheners. It has an aromatherapeutic effect, which makes it ideal for blending with other essential oils. It can also be applied topically, as a scalp massage oil.
It is important to remember that some essential oils are not safe for use on babies and young children. Also, they are volatile, which means that they will evaporate quickly on your skin. 
It is therefore important to use a carrier oil when applying them to your skin. Using a carrier oil will ensure that the oils are not absorbed into your skin.
Cedarwood essential oil is great for blending with other essential oils to create an effective bug spray. It has a pleasing woody smell that will keep insects away. It is also great for adding to citrusy sprays.
Clove Oil
Using clove oil as an insect repellent is a good idea. It can be combined with other natural oils and it's a very efficient way to keep bugs away.
This essential oil is an antiseptic and has a spicy woody medicinal scent. It's been known to repel mosquitoes and other insects for up to 90 minutes. But it should be diluted with a diluting solution. You can use it to make a spray, a bathwater solution, a lip balm or a bath gel.
Other essential oils that can be combined with clove oil to make an insect repellent include neem oil, mint, lemon eucalyptus, lemongrass and lavender. These oils are effective against mosquitoes, ants, flies, and gnats. They also have antibacterial and antifungal properties.
There are many homemade insect repellent recipes to choose from, but you should only use those which are safe and effective for you and your family. You should also keep the ingredients in a cool, dark place.
Lavender Oil
Using lavender oil is one of the best ways to keep your kids safe from bugs. 
Lavender oil contains up to 25% linalool, which has the same effect on mosquitoes as DEET. It can also soothe most itchy bug bites.
Lavender can also be used to repel insects indoors. Try placing a few drops of lavender oil in a sachet, and placing it in drawers, trays, and other strategic places. 
Citronella Oil
Citronella oil can also be used as an insect repellent. Citronella is a citrus oil that has been shown to be very effective at keeping mosquitoes and flies away. You can use citronella in its herb form, or add it to lavender oil.
Another ingredient that you can use to repel insects is cinnamon. This is an all-purpose repellent that works to keep flies, mosquitoes, and larvae from laying eggs. You can also use cinnamon oil to kill mosquito larvae.
Conclusion
Insect repellents made with essential oils are natural and safe, and they are more economical than commercial bug sprays. They also have the added benefit of being fragranced. If you are using a homemade bug spray, make sure it's stored in a cool, dark place to keep bugs away.