Lets Arm Knit A Pouffe Cover!


I have to admit when I saw all these pouffe's trending right left and centre a few years ago I wasn't impressed.  They look nice sure, in fact they have an heir of elegance to them that I can imagine has been around ever since they were first created (and I have no idea when that was, if you do know COMMENT BELOW and enlighten me!)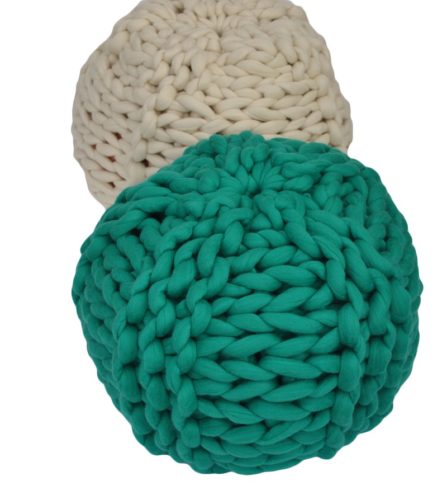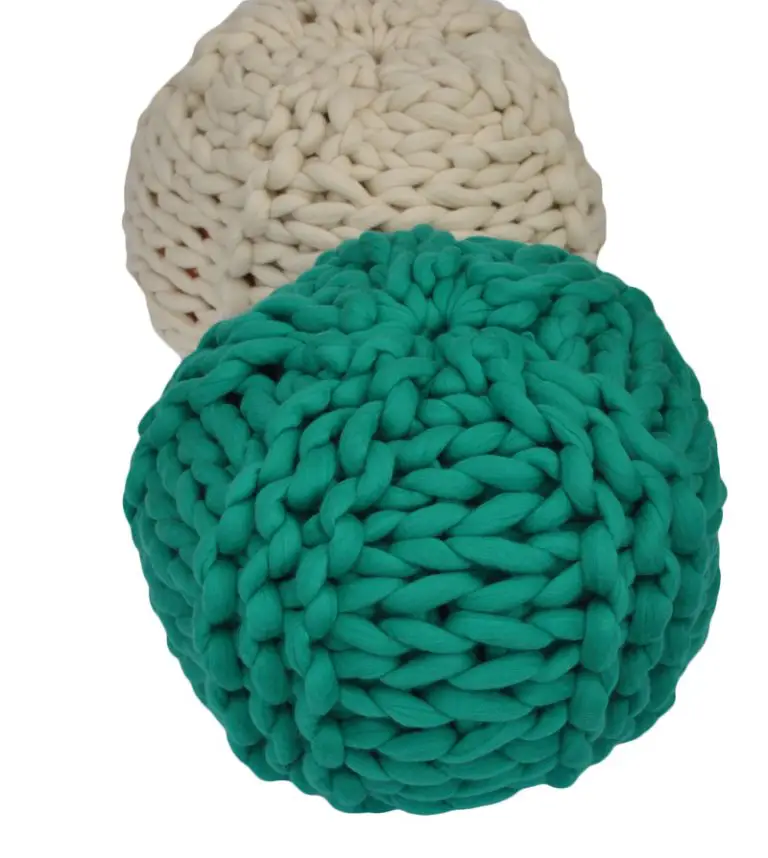 However, pouffe's from my point of view had some very obvious drawbacks.  The biggest being… They can't be tossed in the washing machine.  Yes, they're certainly to big, and if you have pets or kids tossing things in the wash is a necessity!
The other drawback was the huge gaps between the stitches.  This meant you had to have a piece of fabric lining the entire pouffe for it to look decent, and preferable sewn into a sphere so you wouldn't have unnecessary bulges here and there.  You can see an example of what I originally saw when I first discovered pouffe's.
The Turning Point!  Make A Pouffe Cover!
It wasn't until Natasha one of my fans hunted me down on my youtube channel and asked…

I had thought about making a pouffe, but a pouffe cover was really brilliant!  It could be washed which was the biggest issue and perhaps made with felted wool roving those giant gaps I'd seen in other pouffes wouldn't be so big.
So I gave a it a try!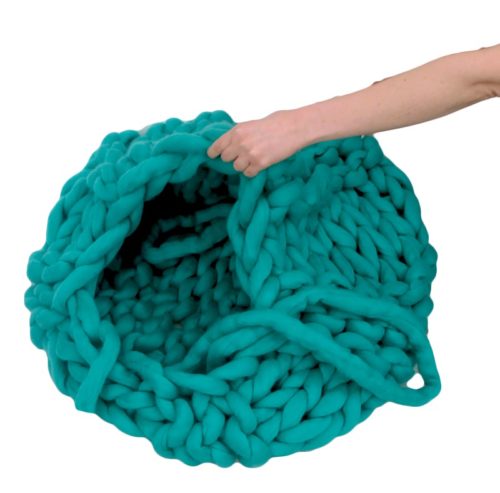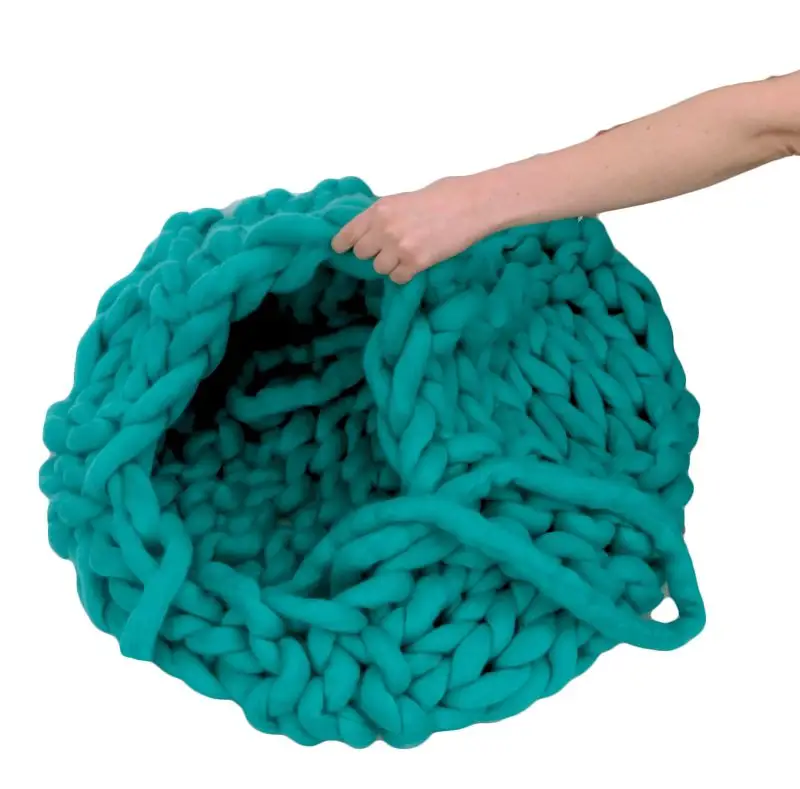 After arm knitting and unraveling 4 different times I found out the best design/shape was actually BY FAR the easiest to arm knit up.  And here it is below in all it's glory for you to enjoy as well!
Be sure to lightly felt your wool roving before you arm knit it!
For the full version of this video please see here.
This tutorial is for the BLUE pouffe… I still have to write out and create the tutorials for the other ones.
How To Arm Knit A Pouffe Instructions
Full written instructions can be seen in the description of the youtube video above.
However I will say the smallest pouffe required casting on 8 stitches, the medium one (the green one) required 10 stitches to be cast on, and the white which was the largest and only half stuffed in the picture required 12 stitches.
So Then, What's YOUR Opinion On Pouffes?