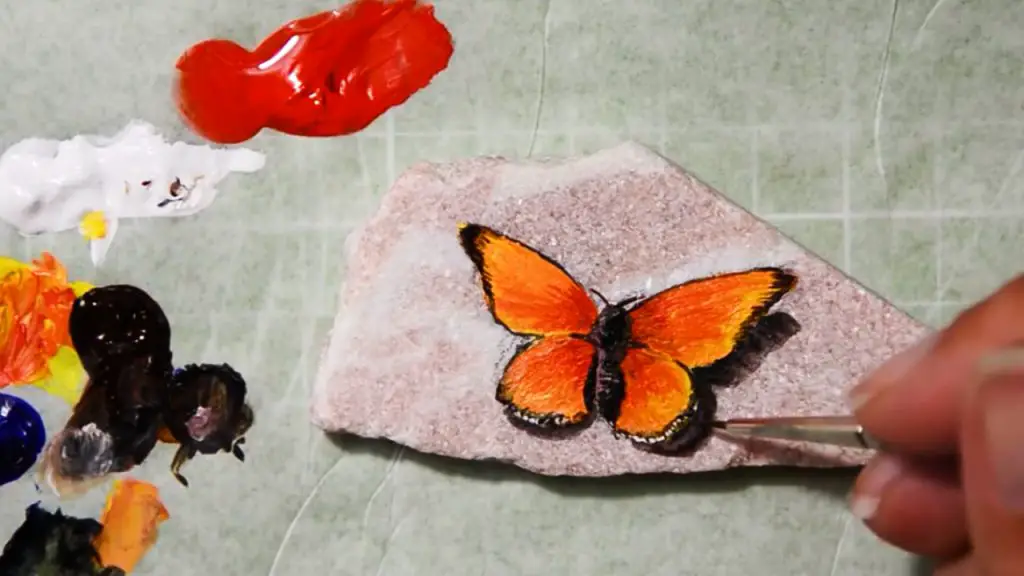 … this post contains affiliate links. We receive a commission from all qualifying purchases.  This helps us keep our website running and to create new and interesting content for YOU…  
THANK YOU for VISITING!
Thanks Annett for sharing your gorgeous rock arts with us!
Priming the Rock With A Butterfly Shape
It's important to prime the rock first so make the colours really pop out. You can paint the butterfly on an unprimed rock but the colours will not be as vibrant. Two coats of white paint is plenty to have goregeous rock art as your finished product.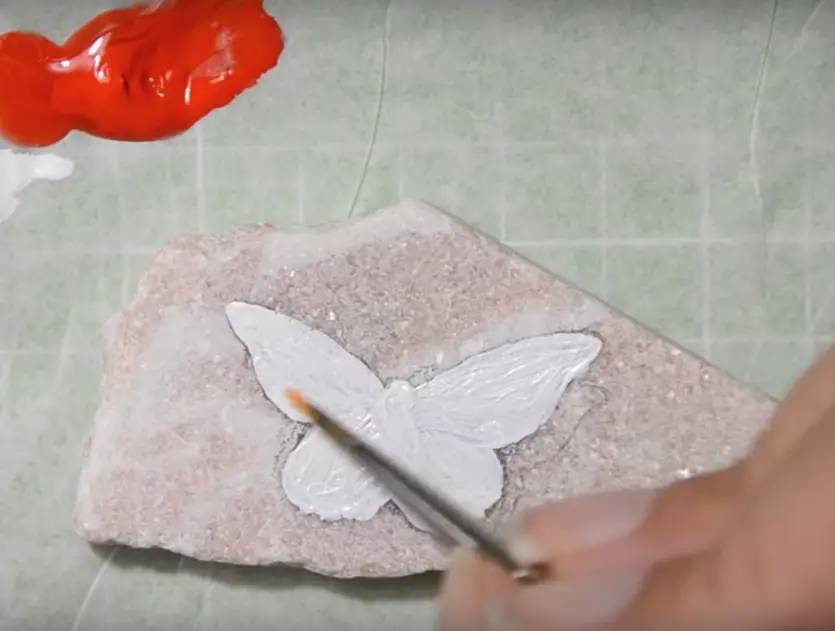 Fill In Some Colour On Your Rock Art
Time to take delicate strokes of colour on the wings of your butterfly now. With a light and gentle hand take some strokes of orange around the wings and transition to yellow. Follow the video for the best results.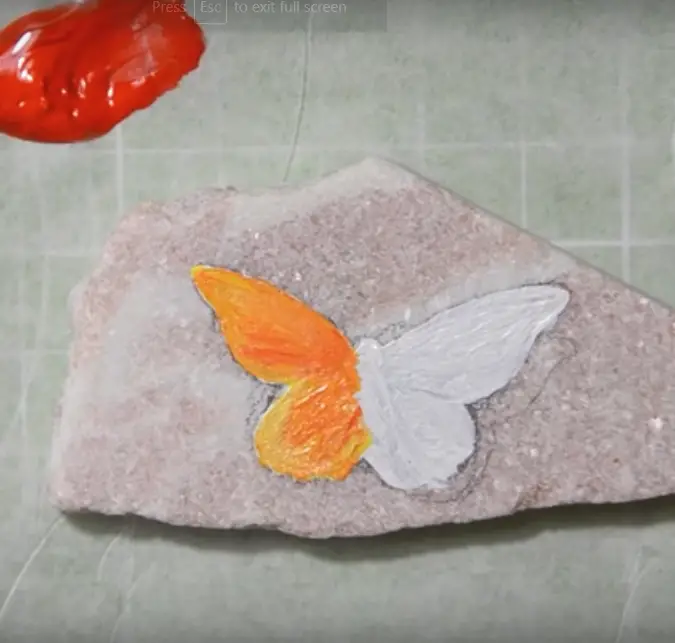 Add The Red Accent Colour to the Center of Your Rock Art Butterfly
Again with a delicate and light hand add gentle strokes of red towards the center of the butterfly to make the colours pop and give the butterfly more beauty and definition.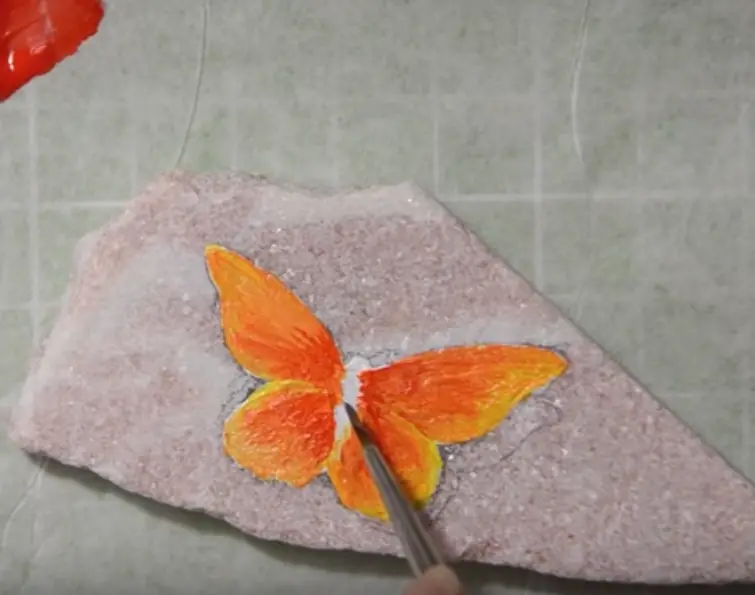 Paint The Body Of The Butterfly
Brown works nicely for the body. Paint it in slowly making sure to keep it within the bounds of the body area. It's difficult to separate orange and brown if you happen to make a mistake and wander off into the wings with the brown body colour.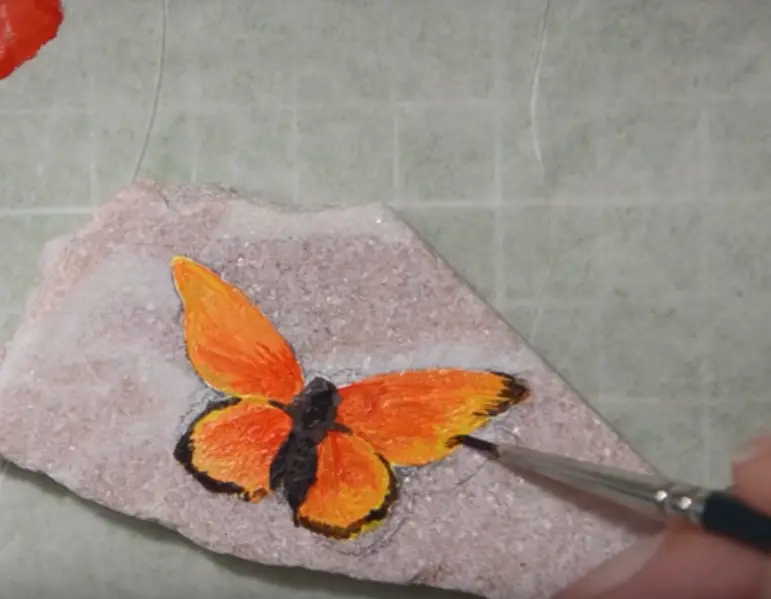 Add The Dark Outline And Shadow To The Butterfly
This is where all the magic happens! Time to add a shadow and the outline to the butterfly. Your rock art should be taking on a gorgeous likeness of a butterfly by now. Go nice and slow with the shadow.
You can see more of Anna's gorgeous rock creations in the video below.
… this post contains affiliate links. We receive a commission from all qualifying purchases.  This helps us keep our website running and to create new and interesting content for YOU…